ADA 10% Rally Coincides With Cardano Foundation's Annual Report
As ADA price experiences a notable surge, the Cardano Foundation has released its first-ever yearly report, highlighting the ecosystem's impressive updates and developments.
With both technical innovations and market momentum on its side, Cardano's ADA is emerging as a strong contender in the highly-stacked world of cryptocurrencies.
Will its current upward trajectory continue, or is a market correction on the horizon? 
Cardano 1st Annual Report: Network Achievements Amidst ADA Growth
In the midst of market volatility, Cardano's ADA has proven to be a reliable contender in the world of cryptocurrencies, showing a consistent climb in its value.
Based on numbers by Coingecko, the current price of ADA is at $0.437146, with a 0.5% surge in the last 24 hours and an impressive 10% increase over the past week.
But the growth of ADA is not the only noteworthy development in the Cardano network. On April 18, the Cardano Foundation announced on Twitter the release of its first-ever annual report, highlighting the many achievements made by the network over the past year. 
Today we launch our FIRST EVER Annual Report!

Discover key 2022 achievements and see how they fit along the Foundation's core focus areas of:

Operational Resilience
Education
Adoption#CFAnnualReport2022 #CardanoFoundation
https://t.co/lVrOsvXm21

— Cardano Foundation (@Cardano_CF) April 18, 2023
Among these milestones are the nearly 4 million ADA wallets by the end of 2022 and a total of 7.4 million assets mined. As ADA continues to garner attention from investors and traders worldwide, the Cardano ecosystem shows no signs of slowing down in its pursuit of innovation and sustainability.
ADA TVL Witnesses Gradual Growth
ADA continues to show signs of steady progress in the volatile world of cryptocurrencies. According to recent data, ADA's Total Value Locked (TVL) stood at $162 million as of 18th of April, indicating gradual growth despite not reaching its all-time high.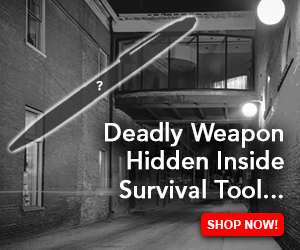 Furthermore, development on the Cardano network has seen a slight increase, according to intelligence platform Santiment. This suggests that the chain is making steady progress toward its goal of becoming a sustainable and scalable blockchain ecosystem.
However, while ADA's market cap still stands strong at $14.5 billion, it has witnessed a slight decline. Additionally, there has been no notable movement in ADA's active addresses over the last 30 days, suggesting a lack of increased activity on the network.
On the bright side, Cardano's social dominance metric has experienced a significant spike, indicating that the blockchain is performing well on the social front.
With gradual growth in TVL and development, Cardano's ADA appears to be making strides toward its long-term goals, despite the ever-shifting tides of the crypto market.
-Featured image from Joshua Hoehne on Unsplash