AI-Centric Crypto Market Loses Over $1 Billion in Value in 90 Days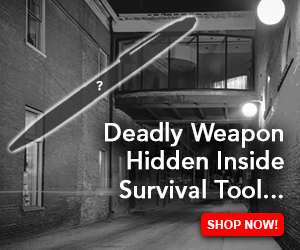 Roughly three months ago, 74 AI-driven digital currencies boasted a market value exceeding $4 billion. However, since that time, the AI-centric crypto market has experienced a loss of more than $1 billion in value.
The Decline in AI-Driven Cryptocurrencies: $1 Billion Wiped Out From Market
At the start of the year, products incorporating artificial intelligence (AI) witnessed substantial demand with the rise of AI-focused software noted throughout 2023. This trend permeated into the cryptocurrency sphere, resulting in up to 74 AI-centric tokens amounting to a value of $4.03 billion by the end of February. At its peak, the AI crypto market recorded a $444.39 million 24-hour trade volume on February 27, 2023.
Presently, both trade volume and market valuation within the AI crypto sector have significantly decreased. Data from cryptoslate.com reveals that a total of 89 crypto assets tied to AI are currently valued at $2.93 billion.
Despite an additional 15 AI-centric tokens being introduced, $1.1 billion in value has exited the AI crypto space in the past 90 days. On Sunday, May 28, approximately $409 million worth of trades took place involving AI-focused tokens.
When the AI-crypto economy peaked at $4 billion, it accounted for 0.37% of the overall crypto market's net worth. As of now, the AI-crypto industry merely makes up 0.26% of the complete crypto economy's total value over the weekend. Over the past month, all top five AI crypto assets have suffered losses.
The largest AI crypto by market cap, graph (GRT), lost 12.27%. Singularitynet (AGIX), ranking second in terms of market capitalization among AI cryptos, lost 8.25% against the U.S. dollar during this period.
Additionally, ocean protocol (OCEAN) experienced a decline of 3.66% against the USD, while fetch (FET) encountered the most significant losses among the top five AI currencies in the past month, dropping 22.84%. As for iexec rlc (RLC), the fifth largest AI coin based on market cap, it saw minimal losses of merely 0.05% within the last 30 days.
Despite these losses, all five experienced 24-hour gains, and two of the top five AI tokens by market cap recorded seven-day gains — including AGIX increasing by 4.29% and OCEAN rising by 6.95% over the past week.
Is this recent downturn a temporary setback or a sign of deeper challenges for the AI crypto market? Share your thoughts and predictions in the comments section below.