An Adderall Shortage and No Vegan Meals — Former FTX Boss Struggles With Jail Life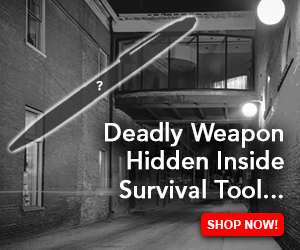 After Sam Bankman-Fried, once the head of FTX, petitioned the court for a five-day-a-week release from incarceration, the overseeing judge swiftly denied the plea. On Tuesday, Bankman-Fried pleaded not guilty in response to the most recent charges. Meanwhile, his legal team emphasized that he was subsisting solely on bread and water within the confines of the Metropolitan Detention Center (MDC) in Brooklyn, New York.
Bankman-Fried Pleads Not Guilty Amidst Dietary and Medical Struggles in Brooklyn Detention Center
Sam Bankman-Fried, known as SBF, is confronting difficulties at Brooklyn's Metropolitan Detention Center, or MDC. The 31-year-old appeared before U.S. judge Sarah Netburn on Tuesday, asserting his innocence against recent charges. His attorneys said the jail isn't addressing his hyperactive disorder because it's allegedly not providing him with Adderall. There has been a notable shortage of Adderall in 2023, and it isn't standard for jails to give this medication to prisoners.
However, SBF has obtained a court order directing the MDC to supply him with Adderall. According to reports, he's living on just bread and water, as his attorneys assert he needs vegan meals. They argue that the lack of appropriate medication and food could hinder his defense. The MDC, a federal detention center, houses male and female inmates in different sections and has various security levels. The facility has a reputation for its tough conditions, leading some to question if SBF is in protective custody or in the general population.
MDC, on 29th Street in Sunset Park, opened in the early 1990s and has housed several notable inmates including Jeffrey Epstein, Keith Raniere, Joaquín "El Chapo" Guzmán, Jabari Brisport, and Natalie Edwards. People who have been incarcerated at MDC describe the conditions as extremely poor. In January and February 2019, the jail experienced significant heating issues. These failures occurred during a winter cold snap, leading to detainees living in cold conditions. This particular incident prompted protests and demands for investigations into MDC's practices.
At the hearing, SBF told Netburn he was "not guilty." In response, she said she would address the medication and dietary concerns with the Bureau of Prisons. A spokesperson for the bureau told Reuters that prisoners receive "appropriate" health care, medicine and hot meals at the Brooklyn facility. Netburn further expressed she was "reasonably confident" that at least vegetarian meals are available at the MDC. This isn't the first time SBF has faced such issues in jail; he encountered similar problems with food and medication shortages during his stint in the Bahamas prison.
What do you think about SBF's struggles in jail? Share your thoughts and opinions about this subject in the comments section below.