An Analysis of the Environmental Impact of Bitcoin Mining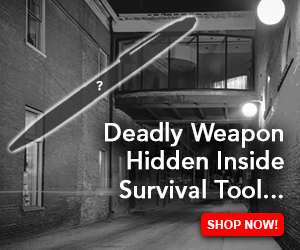 Recent research found that offsetting Bitcoin mining's climate damage would cost 35% of its value – comparable with unsustainable products like beef or crude oil.
Tech innovators are working hard to reduce Bitcoin's energy-intensive impact. This includes developing more eco-friendly mining hardware, partnering with renewable energy firms, and altering how crypto mining operates.
Energy
Cryptocurrency mining relies on computers equipped with special software designed to solve complex math puzzles and, when successfully completed, will earn the miner a predetermined amount of Bitcoin. Unfortunately, solving these problems requires lots of energy, causing power usage to rise as more miners compete for this prize – often using cheap electricity from coal- and natural gas-fired power plants that contributes to climate change as well as other environmental damages.
Some cryptocurrency advocates claim that the industry is becoming more environmentally-friendly, citing studies showing how energy use for Bitcoin mining has decreased as cryptocurrency prices have fallen; reduced mining incentives mean less miners remain in business and invest in powerful equipment. But Koomey cautions that trends alone don't give an accurate representation of reality.
Reality check: even when Bitcoin's value drops, emissions remain high due to miners switching from renewables to fossil fuels despite reduced competition for Bitcoin mining operations. As its value rises, power consumption of miners increases and with it, their greenhouse-gas emissions.
University of New Mexico researchers believe judging Bitcoin's climate damage as a percentage of its market cap may not be the optimal approach to taking. Their analysis, published in Scientific Reports, compared its climate costs with those associated with other commodities like beef or crude oil production processes and found that for every $1 of Bitcoin value produced, its production process generated 35 cents in climate damages — similar to how oil production produces damages during extraction and refining operations.
Experts are working on solutions to reduce Bitcoin's carbon footprint, from developing eco-friendly mining hardware to changing how currency mining operations occur. But until these innovations become widely implemented, its environmental damage may continue to worsen, especially as more mining operations take part.
Water
Cryptocurrency mining consumes large amounts of electricity, often necessitating revival or conversion of dormant fossil fuel power plants. Investors are drawn to cryptocurrency mining facilities located in communities with affordable electric rates and easy access to cooling water – such as Wyoming's Powder River Basin or Montana's high altitude climate – due to these costs being low and immediate return being possible for investment purposes.
These operations may produce local noise and environmental impacts, promote the use of nonrenewable fossil fuels for energy production, contribute to e-waste dumps development and create additional pollution due to electricity usage. Furthermore, they may contribute to additional air, water and electronics pollution in neighboring communities that already face other pollution such as heat traffic noise etc.
Residents in Pend Oreille County and across the country are pressing state regulators for stricter cryptocurrency mining regulation to reduce its environmental impacts. Some companies have begun adopting sustainable practices – one, Merkle Standard, claims to be carbon neutral by purchasing renewable energy credits as an offset against fossil fuel use in its electrical supply. Unfortunately, other mining corporations do not follow this practice, with many still using coal power for operations.
As part of its efforts to meet its clean energy and climate goals, the federal government should explore taking executive or legislative actions that restrict or prohibit high energy-intensity consensus mechanisms for crypto asset mining. Doing so would not only lower carbon emissions but would help meet its National Determined Contribution under Paris Agreement while mitigating some of the most damaging effects of global warming.
Current knowledge on the environmental effects of crypto-asset mining is limited, with various factors impacting it that may change over time. Therefore, conducting additional research with multiple methodologies in order to refine estimates for water and carbon footprints of both traditional and crypt-asset systems would be important in providing more information on their environmental footprints.
Before that occurs, one way to limit cryptocurrency mining's environmental impacts is through public-private partnerships that create crypto asset blockchains with more energy-efficient features, including encouraging proof-of-stake as a consensus mechanism compared with proof-of-work systems.
Waste
Proof-of-work crypto mining consumes enormous amounts of energy – far beyond that needed by entire nations like Argentina or Austria – leading to vast quantities of carbon emissions, generating enormous waste products as a result.
Cryptocurrency mining's emissions are also having a profound effect on local water ecosystems. Power plants that supply electricity to cryptocurrency miners often draw upon nearby lakes and rivers for cooling purposes, leaving behind warmed waters which negatively impact fish populations and water quality – creating ripple effects across surrounding ecosystems, including illnesses that threaten human health.
Computing power needed to complete proof of work transactions creates immense amounts of e-waste that must be frequently replaced with newer, more efficient technology – this process may last 1.5 years, creating a steady stream of waste material headed for landfills. Furthermore, mining operations employ equipment that only serves one purpose and must be discarded once no longer effective; adding further to Bitcoin's waste output.
Energy use and carbon emissions associated with blockchain-based cryptocurrencies is drawing the ire of regulators and environmental groups, who view it as an issue that must be resolved quickly. Some nations have begun taxing cryptocurrency investments while others have implemented regulations and guidelines to ensure cryptocurrency mining takes place in an eco-friendly fashion.
There are also high-tech solutions that could significantly decrease the mining industry's environmental footprint, such as building more energy-efficient cryptocurrency mining hardware; using renewable energy sources as power supplies; and shifting how bitcoin mining works altogether.
Environmental and community groups across New York State are petitioning Governor Hochul to place a moratorium on proof-of-work crypto mining, and require the Department of Environmental Conservation to conduct an in-depth Generic Environmental Impact Statement regarding this emerging industry. They further urge him to deny Greenidge Generation LLC a Title V Air Permit which regulates major sources of pollution such as greenhouse gases from its former fossil fuel plant converted cryptocurrency mining facility located in Tonawanda.
Air
Cryptocurrency mining has an enormous environmental footprint. According to one estimate, cryptocurrency contributes almost as much greenhouse gas emissions globally as beef or crude oil production – and as fossil-powered power plants convert to mining facilities in the US, its environmental footprint continues to expand exponentially.
Researchers found that Bitcoin's energy-intensive production process – which requires powerful computers to solve intricate puzzles – produces emissions and toxic chemicals which pollute local air, increasing carbon emissions and creating local pollution issues. "With cryptocurrency increasing in prominence there is an inherent risk that it will become one of the major sources of pollution" said one of the researchers.
According to a new report, one bitcoin generates about 113 tons of CO2e emissions annually – roughly equivalent to those produced by Greece or the Netherlands in a year. Furthermore, its mining effort generates significant amounts of electronic waste.
Bitcoin is a "proof-of-work" cryptocurrency, meaning that its transactions rely on competitive "mining." Miners compete to solve complex mathematical puzzles that create new Bitcoins based on existing ones' value; to prevent too many coins being produced quickly and lowering their value too rapidly, an algorithm increases difficulty of these puzzles, necessitating more computing power for solving. This drives electricity use, carbon emissions and e-waste production.
The study's authors assert that, although energy conservation and renewables might help, they're unlikely to be enough. That's due to Bitcoin's proof-of-work system being difficult or impossible to change without jeopardizing its integrity; and even switching over to proof-of-stake would require an extraordinary engineering feat.
Community groups, labor unions and environmental organizations are asking Governor Hochul to institute a moratorium on new cryptocurrency mining operations within New York state and perform an in-depth statewide Generic Environmental Impact Statement regarding this growing source of pollution. Furthermore, these groups want the DEC to deny Greenidge Generation LLC's Title V permit application – designed to regulate air pollution and cap major sources of emissions – so it can build its cryptocurrency mine at North Tonawanda facility.