An Analysis of the Latest Developments in Decentralized Social Media Platforms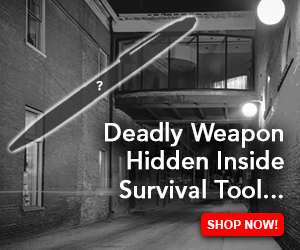 Decentralized social media platforms offer greater control and transparency, creating a more dynamic environment for content production.
Networks without central servers are less susceptible to cyber attacks that could potentially devastate an entire system, and allow users to utilize pseudonyms for greater privacy.
Blockchain technology
Blockchain technology has gained ground in the social media industry as a means to improve user experience and protect user privacy. Decentralized social media platforms, which fall under the blockchain ecosystem, may one day offer viable alternatives to existing social media platforms.
These social media networks powered by blockchain technology operate using peer-to-peer networks that lower risk for data breaches while giving users control over their information. Censorship-resistant and data mining free, they offer users more privacy while offering content creators new opportunities to monetize their work.
Traditional social media apps rely on central servers for storage of information, program code and assets; this creates single points-of-failure that could disrupt users access to the platform. By contrast, decentralized social networks work via a peer-to-peer platform consisting of thousands of nodes around the globe that make them more resilient against failures and outages.
Decentralized social media may hold great promise to revolutionize the social media landscape, but it comes with its own set of challenges. Without moderators to moderate content on these platforms, misinformation or offensive material may emerge, making these networks susceptible to 51% attacks where an attacker could take control over multiple nodes and alter data as desired.
Even with their inherent difficulties, decentralized social media platforms still present several advantages. Primarily, they prioritize privacy and security – something essential when facing threats such as Cambridge Analytica scandal or repressive regimes. Decentralized platforms also enable users to certify authenticity by inviting subject matter experts to verify its accuracy.
Decentralized social media platforms also cater to a broader user base and often interoperate with other decentralized platforms, as well as provide different business models than centralized ones that incentivize users to contribute valuable content and engage their community more fully – such as using tokens as rewards for contributions made, which enables decentralized platforms to become more profitable and scalable than their centralized equivalents.
Economic neutrality
Decentralized social media platforms offer an alternative to traditional centralized social networking sites by giving users full ownership over their data and content creation without restrictions or ads, often offering new monetization models. Decentralized platforms have grown increasingly popular among those looking for control of their online content and privacy while at the same time facing challenges with user acquisition; some struggle with reaching large user bases while others can be complex for non-technical users or may face regulatory hurdles.
At present, most major social media websites are owned by large corporations and operate as centralized entities that collect user information to target advertisements to users. Unfortunately, this centralization has resulted in issues of censorship and misinformation on these platforms, which also make them susceptible to server outages and security risks.
Many are dissatisfied with the current state of social media platforms and searching for alternatives based on blockchain technology and decentralized servers known as Web3 social networks. These new networks hold great promise as potential solutions to some of the key problems plaguing big-tech social media services like censorship, ownership of personal data ownership and new monetization models.
Decentralized social media platforms will give users greater control of their data and can enable them to form communities without depending on any one company for hosting and management. Users will also be able to connect with other communities on the platform to form meaningful networks and promote ideas and projects while increasing transparency and accountability.
Decentralized social networks will also be more resistant to attacks and will safeguard user data with blockchain technology, providing added protection of user accounts and private messages from third parties. Users will also be able to connect to other decentralized sites across the fediverse through decentralized social media; individuals will be able to customize features of their websites specifically tailored for them and meet individual needs through decentralized platforms.
Privacy
Decentralized social media platforms are an emerging trend as people grow more concerned with privacy and monetization of personal data. Built upon blockchain technology for secure transactions with transparency and anonymity. Furthermore, decentralized platforms offer users more freedom from government interference or censorship and offer innovative platforms for user interaction and data exchange.
Centralized social media services often sell user data to third-party sellers, which can lead to many issues including echo chambers and false information being spread on them. Many are turning away from these centralized networks in favor of decentralized ones which allow individuals more control over how their data is utilized as well as supporting community participation in governance and decision-making processes.
Communities utilizing open-source software and peer-to-peer connections that utilize public key cryptography protect user accounts against any unauthorized entities sharing or receiving their data, helping alleviate user anxiety associated with traditional social networks. This may help ease many users' worries about such platforms.
Decentralized social networks face one of the greatest challenges in drawing in users: finding enough people who will sign up. People may already use one or more major social networks and be resistant to switching over, especially since many new networks tend to be more complicated to use than their counterparts, requiring investments of cryptocurrency that might turn off non-technical users from joining.
Decentralized social media platforms must find alternative means of monetization to remain free from intrusive advertising, and many use new forms of digital currency as a source of remuneration for users' contributions and curating other users' posts – an approach referred to as economic neutrality. Minds and Steemit both utilize such systems. This approach represents one step towards economic neutrality.
Security
Social media can be an extremely powerful tool that fosters connectivity and community building, and has even been used to affect political change, raise awareness about important issues, generate funds for charities and businesses, as well as cyberbullying activities such as spreading political misinformation or engaging in criminal behavior – especially on decentralized platforms which lack adequate monitoring mechanisms.
As opposed to traditional social media platforms, which rely on centralized servers to store data and run operations, decentralized social networks use peer-to-peer networks and public key cryptography for account security. These features make it more difficult for malicious actors to shut these networks down while providing extra resilience against data breaches or any vulnerabilities.
These platforms often utilize blockchain technology for increased security. As transactions are recorded decentrally on the blockchain ledger, no single entity is able to manipulate or access user data. They use cryptographic tokens as incentives for participation and reward users with cryptographic tokens for contributions, which encourages content production and dissemination on these platforms as well as providing them with ways to monetize it themselves.
Decentralized social media networks offer many advantages; however, they are still at an early stage of development and only offer limited functionality. Adoption may also be hindered by unfamiliarity among non-technical users as well as an advanced knowledge of emerging technologies and concepts such as cryptocurrency and smart contracts that must be understood to use them effectively.
Though decentralized social media may face challenges today, its future looks bright. New generations of decentralized networks promise increased privacy and control of your data as well as transparent, secure alternatives to current centralized services. While waiting for that day to come, try out various decentralized networks – some popular options are Mastodon, Peepeth and Steemit among many others – and see which works best for you.