Analyzing LBank IEO Historical Data and H1 2023 IEO Performance to Predict Upcoming LBank IEO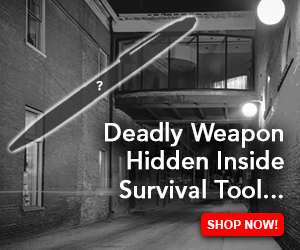 PRESS RELEASE. Examining the historical data of past Initial Exchange Offerings (IEOs) could offer valuable insights into the anticipated outcomes, particularly pertinent in the lead-up to the imminent LBank IEO. This practice has gained prominence as both investment stakeholders and project teams exhibit heightened attention towards the performance metrics of tokens enlisted across diverse exchanges.
H1 2023 IEO Data across Various Exchanges
To make a prediction about LBank's upcoming IEO, let's first dive deeper into the H1 2023 IEO data:
Binance: Dominates in terms of sheer numbers with four tokens listed in H1 2023. Average current ROI is around 8.83x with an average ATH (All-Time High) ROI of 33.76x. This suggests a strong performance and backing for projects on Binance.
Bitget: Has the maximum number of tokens listed, with a broader range of performance. The current ROI varies from 0.87x to 12.10x, showing a wide range of project performance. The average current ROI stands at 4.46x with an average ATH ROI of 19.95x. Bitget's listing of BBO stands out with an impressive current ROI of 12.10x and an ATH ROI of 60.44x.
OKX: Only one token listed (SUI), but it's performing very well with a current ROI of 17.76x and an ATH ROI of 54.72x, which makes it one of the strong performers.
KuCoin: The only token (VCORE) listed on KuCoin has a low current ROI of 0.76x but has reached an ATH ROI of 1.77x. This suggests a conservative growth trajectory or possibly a saturated market for VCORE.
In the first half of 2023, a notable majority of IEO tokens, specifically six out of ten, boasted an ROI exceeding 5x, signaling the potential profitability of participating in these offerings even in challenging market conditions. Tokens like BBO and SUI particularly underscore this potential, with BBO achieving an astounding ATH ROI of 60.44x and SUI flaunting a robust current ROI of 17.76x, which once peaked at 54.72x. However, the considerable divergence between the current and ATH ROIs for several tokens points to the inherent volatility in the IEO space. For instance, the ROI of SUI saw a contraction from its peak of 54.72x to 17.76x, while EDU's ROI shrunk from 33.55x to its present 10.23x. Such volatility, while emphasizing risks, also presents opportunities for discerning investors to potentially capitalize on price fluctuations. Hence, even in a bearish phase, IEOs can offer significant opportunities for profit, provided participants remain vigilant and informed.
LBank's IEO Historical Data
Initial Performance:
The provided data shows that on average, tokens listed through LBank's IEO platform tend to start with a commendable performance, evidenced by an average ROI of 1.81x upon launch. Notably, DBC stands out with a ROI of 4.00x during its launch, marking a strong investor confidence and anticipation. On the contrary, tokens like INK, DDD, and BTO have shown more modest beginnings, each with an ROI close to 1.00x, suggesting cautious investor sentiments at the time of their launch.
Growth Potential:
A deeper examination of the ATH (All-Time High) ROI numbers reveals that most tokens exhibit significant growth potential post-launch. VEN, for example, demonstrates a monumental surge, escalating from an initial 2.00x to an ATH of 54.00x. Such dramatic upticks are indicative of the token's underlying utility, strong project fundamentals, or market reception. The average ATH ROI for the tokens sits at a robust 13.75x, implying that IEOs on LBank have historically provided investors ample opportunities for sizable returns.
Predictions for Upcoming LBank IEO
From the IEO data of H1 2023 and LBank's historical records, there's a discernible trend in both initial and eventual ROI performances. The average current ROI for IEOs in the first half of 2023 stands at 6.75x, with an impressive average ATH ROI of 24.62x. LBank, in its history, has shown an average ROI of 1.81x upon token launch, with an average ATH ROI of 13.75x.
Considering both data sets, an objective prediction for an upcoming IEO on LBank would be an initial ROI close to the historical LBank average of around 1.81x. However, as the token gains traction and the project progresses, it might gravitate towards an ROI closer to the broader market average, with the potential to achieve an ATH ROI in the range of 13.75x to 24.62x. As always, it's vital for potential investors to approach any IEO with a well-researched strategy, understanding the project's fundamentals and the larger market dynamics at play.
---
This is a press release. Readers should do their own due diligence before taking any actions related to the promoted company or any of its affiliates or services. Bitcoin.com is not responsible, directly or indirectly, for any damage or loss caused or alleged to be caused by or in connection with the use of or reliance on any content, goods or services mentioned in the press release.