Aptos Hackathon, Partnerships Set APT Bulls Up For A Strong Run
At the time of writing, there are indications of a potential market recovery, at least the major coins like Bitcoin and Ethereum are posting decent gains. Aptos (APT) is one of the tokens that is expected to experience an increase in bullishness and price.
Although APT's gains are minuscule at 1.7% in the last 24 hours, the project's partnerships and on-chain developments point to a somewhat rosy picture. APT price rose to $8.30 at the time of writing, contributing highly to this bullish momentum.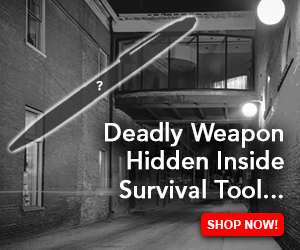 Aptos Returns With Hack Holland 
Crypto ecosystems use contests to support new projects that need funding. Aptos Hack returns with Hack Holland, an event to find the new wave of Web3 projects that will contribute to the industry's growth.
The Hack Holland hackathon, which takes place on June 5–7th, is set to engender the next wave of DeFi products and services on Aptos. The event will give away prizes in categories like NFTs, DeFi, public goods, and many more. 
Ready to show off your skills and earn some serious rewards?

Aptos Hack Holland is your chance to hack game-changing Web3 ideas and win huge prizes.

Step up to the challenge! Applications close May 29th https://t.co/K6DGUNRUoi pic.twitter.com/BIpC7HDaP6

— Aptos (@Aptos_Network) May 27, 2023
More Projects In The Pipeline
Along with the recent buzz Hack Holland produced is the upcoming second playtest of Metapixel's Gran Saga: Unlimited. Metapixel is the Web3 arm of South Korean gaming company NPIXEL which entered the world of Web3 in November last year. If the playtest is successful, we may see more games built on the Aptos blockchain, further providing positivity in the long term. 
Another exciting development is Quicknode's announcement of its strategic partnership with Aptos in the realm of remote node infrastructure. This partnership is crucial for Aptos' success as a robust blockchain infrastructure will ensure the dominance of the Aptos blockchain.
Aptos joins the @QuickNode network to provide developers easy-to-use remote node infrastructure services – so devs can spend less time on node operations and more time on building and innovating.

Learn more at https://t.co/fYorOhQFak. https://t.co/6gVy4dMaM5

— Aptos (@Aptos_Network) May 24, 2023
To onboard more developers on Aptos, Move launched a Developer Hub featuring tutorials and documents on how to get started building the Aptos blockchain using the Move developer language. This consolidation of resources should also have an effect on the amount of dApps the platform will have in the future. 
At $8.30, Investors Have Room For Gains
After reaching its all-time-high price back in January, APT has been in decline since then. However, this may change in the coming days or months. At the moment, the token is trading in a very tight range which contributes to the bullishness. 

Meanwhile, investors and traders should defend the $7.5 support level if the market flips from bullish to bearish. Holding this support level will allow the bulls to target the $12 range in the medium to long term. If the momentum permits it, we might even see a return to $16 in the long run. 
-Featured image from Asia Crypto Today