Avalanche (AVAX) Trading Volume Skyrockets Amid Sustained Price Growth
Avalanche (AVAX) is gaining today as it seeks to retain its gains in the last 24 hours. Its trading volume is up by over 18% today, possibly sustaining its price recovery attempt.
Notably, AVAX entered the month of May with a bullish momentum trading at $16.66 on May 1, 2023. However, the bears have kept AVAX's price at $14 since May 18. 
It now approaches the $15 price level seeking to rediscover its positive price form. The increased trading volume today implies that more activities are ongoing on the network.
This surging interest in the network might help AVAX sustain its uptrend.  A return to $21 remains likely for the asset in the long term.
AVAX Price Moves
AVAX is gaining today, forming a higher high on the daily chart. The bulls are intent on mounting a recovery rally. However, the bears are still active in the market.
Related Reading: How Does Current Bitcoin Rally Compare With Historical Ones?
Since AVAX still trades below its 50-day and 200-day Simple Moving Averages (SMA), the asset will likely see a further price decline in the short and long term. The SMA's display sell signals prompting traders to take short positions in the market today.
However, some indicators are pointing to a price recovery for AVAX soon. For instance, the Relative Strength Index (RSI) is 38.53 and close to the oversold region. 
The RSI indicator mirrors the bearish trend that began on May 18, 2023, but the indicator is moving upwards, hinting at a potential trend reversal for the asset.  
Although the AVAX's Moving Average Convergence/Divergence (MACD) is just breaking above its signal line and showing convergence, its histogram bars display small green bars hinting at a potential trend reversal to the upside. 
A close look at the chart structure shows that AVAX entered a downtrend on April 19, 2023. But it found support on May 22, sparking hope for a price recovery. 
What's Ahead For Avalanche?
AVAX has found valuable support at the $14.29 price level, a pivot point for the asset. It is currently trading above its closest resistance level of $14.29. However, the bears are still active in the market, intent on keeping it below the next resistance level of $15.21.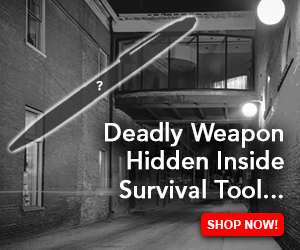 From historical price behavior, AVAX pivoted on the $14.29 support on March 11, 2023, rallying to $21.29 on April 18, with dips in between. It replayed the same action on May 22 and will likely rally again to the $21 price level in the longer time frame.
Note that crypto assets are volatile and can deviate from historical price action. Therefore sound technical and fundamental analysis is essential for trading.
Featured image from Pixabay and chart from Tradingview.com