AVAX Price Bucks Under The Pressure Of Upcoming $102 Million Token Unlock
While most altcoins are looking toward a recovery from the recent market crash, the AVAX price seems to be gearing up for the opposite. The reason behind this is the massive token unlock that is set to occur this week, which will undoubtedly place more sell pressure on the already struggling price of the digital asset.
$102 Million In AVAX Set To Be Unlocked
The Avalanche network, like a lot of others, has locked a portion of its total token supply to be released into circulation on a periodic basis. Given that these unlock events can put bearish pressure on a token, they can often be a signal to exit.
For AVAX, the next token unlock event is set to take place on August 26, five days from now. But the most interesting thing about this event is the number of tokens set to be brought into circulation. According to the token tracking website Token Unlocks, a total of 9.54 million tokens are set to be unlocked on Saturday. This accounts for 2.77% of the total circulating supply of the asset, worth $102.29 million at current prices.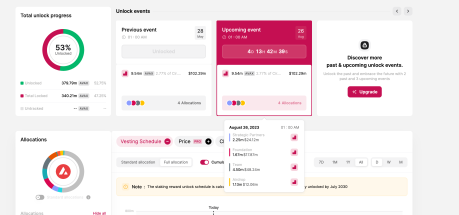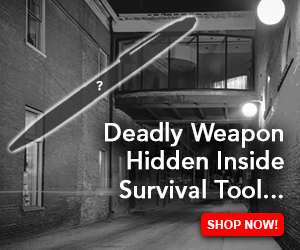 The website also shows that the unlocked tokens are being distributed in four allocations. These include 1.13 million tokens ($12.06 million) for airdrop, 1.67 million tokens (17.87 million) for Foundation, 2.25 million tokens ($24.12 million) for strategic partners, and 4.5 million tokens ($48.24 million) for the team.
With this unlock, over 55% of the total token supply will be unlocked, leaving less than 45% of the supply locked. And as these 9.54 million tokens make their way to the market, it could be very bad for investors.
Will AVAX Price Be Impacted?
Given the allocation of the $102 million in tokens set to be unlocked, it is likely that a large chunk of it is going to hit the open market. As a result of such a large amount of selling, the AVAX price will certainly be impacted, making an already bad situation worse.
This will likely see the price of the digital asset fall below $10 for the first time since July 2021. Trading in the single-digit will see AVAX holders plunged further into losses, even though the vast majority are already sitting in the red, according to data from IntoTheBlock.
AVAX's indicators are also incredibly bearish at this point with the price sitting below the 100-day and 200-day simple moving averages. This rules out a recovery for the digital asset in the short term, especially with the unlock event coming up.
At the time of writing, the AVAX price is sitting tentatively at $10.56, down 13.15% in the last week.