Bangladesh and India to Trade in National Currencies Due to US Dollar Liquidity Issues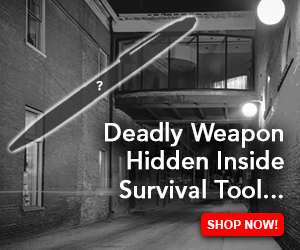 Bangladesh and India have decided to conduct trade settlements in their own currencies, bypassing the dominance of the U.S. dollar. According to sources from the Bangladesh Bank, the decision was made due to the issues of liquidity in foreign currency that Bangladesh faces, which are disrupting the flow of imports to the country.
Bangladesh and India to Conduct Bilateral Trade in National Currencies
The governments of Bangladesh and India have decided to conduct their bilateral trade settlements in national currencies, away from the dominance of the U.S. dollar. According to local sources, the decision would have the objective of safeguarding the flow of imports to Bangladesh, which is currently facing U.S. dollar liquidity issues as a result of the effects of the Russia-Ukraine conflict.
Furthermore, this decision would also cut a series of costs related to the usage of the U.S. dollar, switching it out for Indian rupees and Bangladeshi takas. Mezbaul Haque, executive director of the Bangladesh Bank, stated:
India is a major trade partner of Bangladesh. Bangladesh imports a huge quantity of goods from India. Thus, such a decision will cut the cost of business, speed up transactions, and boost regional trading.
According to the bank, Bangladesh imports almost $14 billion worth of goods from India, exporting only around $2 billion.
Implementation and Effects
While the deal aims to benefit Bangladesh, Bangladesh can only pay for Indian imports in the rupee in the same quantity they export to India. However, Haque remarked on the importance of this agreement. He stated:
We are always aware of how to cut the trade gap. In reality, Bangladesh is an import-based country and India is one of the major countries we import. So, the decision will help in the long-term for both countries.
Haque estimated this process would start in June, as banks in the two countries are already opening transacting accounts with their respective counterparts to facilitate the settlements. Part of the cost-cutting benefits come from avoiding the currency conversions that have to be done several times in traditional settlements.
The Reserve Bank of India introduced this form of settlement in its latest foreign trade policy guidance, implemented on April 1, which allows countries with a dollar squeeze to pay for imports in Indian rupees.
Other countries have also substituted the use of the U.S. dollar to settle bilateral trade transactions recently. Argentina decided to pay for Chinese imports using the Chinese yuan in order to safeguard its dwindling dollar reserves. Brazil has already completed its first yuan-based settlement with China, and BRICS nations will discuss the issuance of a bloc-wide currency to substitute the U.S. dollar.
What do you think about India and Bangladesh trading in national currencies? Tell us in the comments section below.