Bankman-Fried Donated $100 Million of FTX Money to Politicians, Prosecutors Claim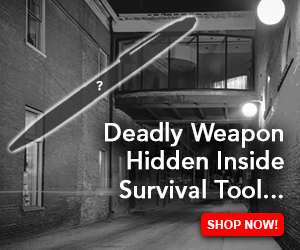 Crypto exchange FTX founder Sam Bankman-Fried (SBF) spent more than $100 million of customer funds on political donations, according to an amended indictment. On Monday, U.S. federal prosecutors also alleged that he used two FTX executives as "straw donors" to evade contribution limits.
Sam Bankman-Fried Gave Money to Both Democrats and Republicans to Ensure FTX Continues to Grow
The founder and CEO of bankrupt cryptocurrency exchange FTX, Sam Bankman-Fried, used money stolen from customers of the trading platform to make over $100 million in contributions for political campaigns ahead of the 2022 midterm elections in the U.S., prosecutors said.
The government is also accusing SBF of directing two FTX executives to donate to candidates from both the Democratic and the Republican Party in order to evade contribution limits and conceal the origin of the funds, Reuters reported, quoting the indictment against him which also said:
He leveraged this influence, in turn, to lobby Congress and regulatory agencies to support legislation and regulation he believed would make it easier for FTX to continue to accept customer deposits and grow.
The new indictment does not provide the names of the two executives that Bankman-Fried allegedly used as "straw donors," but other court documents show they are FTX's former Engineering Director Nishad Singh and Ryan Salame, former co-CEO of FTX's unit in the Bahamas.
Singh, who donated $9.7 million to Democrats and their causes, pleaded guilty to fraud and campaign finance violations in February, while Salame gave more than $24 million to Republicans in 2022, but has not been charged with a crime. The numbers come from the Federal Elections Commission.
Bankman-Fried was arrested and extradited from the Bahamas, where he resided and FTX was headquartered, in December 2022, about a month after his crypto exchange filed for bankruptcy protection in the U.S. He has previously pleaded not guilty to stealing customer funds.
The former crypto billionaire now faces seven counts of conspiracy and fraud over the collapse of FTX, which was one of the world's largest trading platforms for digital assets. The U.S. had to drop a charge of conspiracy to violate campaign finance laws because the Bahamian government had not agreed to extradite him on that count.
However, U.S. prosecutors said last week it will nevertheless be incorporated into other counts in a superseding indictment that would "make clear that Mr. Bankman-Fried remains charged with conducting an illegal campaign finance scheme as part of the fraud and money laundering schemes originally charged."
Last Friday, U.S. District Judge Lewis Kaplan jailed SBF based on accusations of witness tampering ahead of his trial scheduled to begin on Oct. 2. Bankman-Fried had been living under house arrest at his parent's home in California on a $250 million bond.
What are your thoughts on Sam Bankman-Fried's amended indictment? Tell us in the comments section below.