Bankman-Fried Wants to See His Lawyers Outside Jail Five Days a Week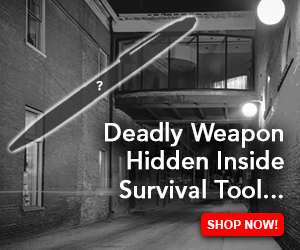 FTX founder Sam Bankman-Fried (SBF) is asking to be released from jail five days a week to work on his defense for the fraud trial against him set to begin in October. On Friday, Bankman-Fried's lawyers complained to a judge in Manhattan that the currently proposed preparation time and regime for his case is "inadequate."
SBF Seeks Daily Meetings With Lawyers at Courthouse and Laptop With Internet
Disgraced crypto mogul Sam Bankman-Fried is asking to be allowed to leave the Metropolitan Detention Center (MDC) in Brooklyn, New York, five days a week in order to meet with the members of his defense team at the federal courthouse in Manhattan.
The request comes just days after the 31-year-old founder and former chief executive of the failed cryptocurrency exchange FTX was jailed in the MDC based on allegations of witness tampering ahead of his trial scheduled to begin Oct. 2, Bloomberg and Reuters reported.
Prior to that, the former billionaire, who was arrested in the Bahamas and extradited to the U.S. about a month after FTX filed for bankruptcy protection in mid-November, had been living under house arrest at his parents' home in California on a $250 million bond which was revoked.
In a letter to U.S. District Judge Lewis Kaplan, his lawyers described as "entirely inadequate" the conditions under which SBF is expected to prepare for his trial. They said that giving him just two days a week to review the large volume of evidence violated his right to effective counsel and pointed he has no dedicated computer or way to share materials with them online.
Federal prosecutors had offered to load documents onto hard drives that Bankman-Fried could use on computers at the MDC. According to the government, however, it's not feasible to load all the documents onto an internet-enabled laptop. In a letter to Kaplan, the prosecutors also insisted that SBF had been offered "extraordinary accommodations" at the Brooklyn jail.
Sam Bankman-Fried has been accused of misappropriating funds of FTX customers worth billions of U.S. dollars. He allegedly used the stolen money to finance his Alameda Research hedge fund, buy expensive property and make political donations. He has pleaded not guilty. Next week, he will be arraigned on an amended indictment with seven fraud and conspiracy charges.
Do you think Bankman-Fried will be allowed to leave jail five days a week? Tell us in the comments section below.