Banks Allowed to Issue Crypto Mastercard Cards in Uzbekistan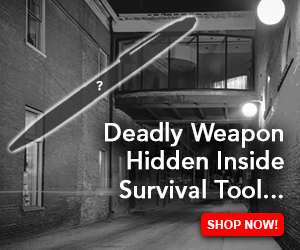 Authorities in Uzbekistan have authorized two local banks to issue payment cards allowing users to spend their digital coins. The move is part of a pilot project to launch virtual cards linked to cryptocurrency wallets on an exchange that will facilitate instant conversion to fiat money.
Uzbekistan Banks to Launch Virtual Cards Replenished From Crypto Wallets
Uzbekistan's National Agency of Perspective Projects (NAPP), a regulatory body working under the country's presidential administration, has permitted two domestic banks to issue bank cards for cryptocurrency payments.
In an announcement this week, NAPP said it had approved the participation of Ravnaq Bank in a pilot project to create a virtual bank card that can be topped up with cryptocurrencies. Earlier this month, the agency confirmed that another banking institution, Kapital Bank, would also release a crypto card, the Russian crypto news outlet Bits.media reported.
The project provides for the development and implementation of a new bank card product called "Crypto Card – Uznex," the NAPP said. It will feature "automated replenishment of a bank card account with cash through the accelerated sale of crypto assets located in a crypto wallet opened on a partner's crypto exchange for settlement operations," the regulator explained.
The government of Uzbekistan has been taking steps to regulate the Central Asian nation's crypto sector. In late 2022, NAPP, which is subordinated to President Shavkat Mirziyoyev, approved regulations for the issuance and circulation of crypto assets.
The agency also introduced a licensing regime for crypto trading platforms and five digital asset exchanges are now authorized to operate in the country, including the state-controlled Uznex, while the authorities in Tashkent moved to restrict access to foreign websites providing this type of services.
Although Uzbekistan's law does not recognize cryptocurrency itself as a means of payment, residents of the country will be able to spend crypto with the new cards that will be issued using the Mastercard payment system. Their launch is scheduled for the end of December.
Starting from Jan. 1, 2023, Uzbekistani citizens and legal entities have been allowed to trade crypto assets, but only on the platforms of locally-regulated service providers. In June, the country issued its first crypto depository license to a subsidiary of the UAE-based brokerage firm Lockton Solution.
Do you think Uzbekistan will authorize more banks to issue crypto payment cards? Tell us in the comments section below.