Best Hardware Wallets For Storing Cryptocurrencies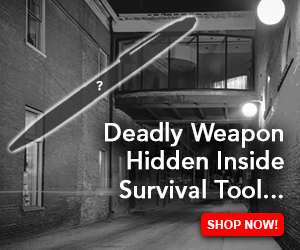 Hardware wallets are the ideal way to store cryptocurrencies as they are secure and unhackable, not connected to the internet. Furthermore, hardware wallets can store multiple cryptocurrencies at once while software and paper wallets only allow one currency at a time.
ELLIPAL Titan stands out as one of the safest hardware wallets on the market due to being 100% air-gapped and communicating using transparent QR codes instead of USB or Bluetooth connections. Furthermore, this wallet features biometric scanning as well as pin protection – an ideal choice for anyone who wishes to protect their cryptocurrency holdings.
1. Ledger Wallet
Ledger hardware wallet is one of the top choices when it comes to offline storage of cryptocurrency assets. As an industry leader in this regard, its wallets provide safe storage that's also easy and intuitive – and plenty of educational opportunities too!
Ledger stands out from its competition with its secure device designs. Ledger Nano devices feature Common Criteria EAL5+ certified Secure Element chips for maximum privacy and online protection, making Ledger an attractive solution for users concerned with both online privacy and safety.
Ledger provides users with access to helpful support via its help center, chat support and multiple social media channels if they require it. Furthermore, this company boasts an impressive customer satisfaction score with 4.4 and 4.5 out of five stars on both its official website and Trustpilot, respectively.
Purchase of the Ledger device is straightforward thanks to their online store which accepts major credit cards and PayPal. Your device will arrive sealed with an anti-tamper seal to ensure its secure arrival at your door.
Hardware wallets typically feature a screen with two navigation buttons that guide you through the setup process, including selecting apps, entering a pin number and creating recovery phrases. Once your PIN has been entered successfully, the wallet will provide you with a 24-word recovery phrase which gives access to funds if either your PIN becomes lost or stolen – providing protection in case your device goes missing or gets misplaced.
Ledger Wallet can be purchased directly from their website or from authorized resellers. Their company offers refunds for defective hardware wallets and has an easy 14-day return policy after purchase.
The Nano X and the Nano S Plus wallets are both outstanding options, differing only by supporting Bluetooth for accessing its contents. Both wallets have garnered outstanding reviews from customers who appreciate their security features; both also support many coins and tokens, can manage NFTs/DeFi apps, among other tasks.
2. Trezor
The Trezor hardware wallet from Satoshi Labs is one of the most favored on the market, providing users with an ideal way to safely store their coins offline away from hackers and theft.
Trezor wallets are straightforward to setup, compatible with most computers and can even connect directly with devices using USB. As its use may be confusing for beginners, we advise reading the user manual carefully prior to setting up Trezors.
When setting up your Trezor, be sure to select a PIN number that only you know about; this way you can protect your private key against unintended access.
Keep a written record of your 24 word backup phrase safe, so if your device should ever become lost or stolen you can recover your funds easily and make sure they never end up locked out! Never lose access to your crypto funds again!
Once your device is setup, you can begin sending and receiving cryptocurrency transfers and purchases using it. Each time, entering your PIN number into Trezor to confirm a transaction will help ensure its legitimacy.
Use your Trezor's display screen to check on past transactions – this provides another layer of security against hackers sending fake transactions.
The Trezor wallet supports over 1,000 cryptocurrencies, such as Bitcoin (BTC), Ethereum (ETH), Monero (XMR), Dash (DASH), Litecoin (LTC), Dogecoin (DOGE), Zcash (ZEC) and Vertcoin (VRT).
Trezor hardware wallets are both secure and budget-friendly, boasting an array of features. For just EUR59 you can own one – it even works on most computers and Android devices! Suitable for new crypto investors looking for offline storage at an accessible price point, Trezor offers plenty of value.
3. NGRAVE ZERO
NGRAVE ZERO is one of the top hardware wallets for cryptocurrency storage, offering a tamper-proof design, advanced operating system and unique two-part cryptographic backup solution called Ngrave GRAPHENE. Furthermore, this device has earned significant support in the blockchain community from leading figures such as Jean-Jacques Quisquater (father of zero knowledge proof cryptography).
Established in 2018 by crypto enthusiasts who were sick of constant hacking and security threats, NGRAVE strives to make crypto a safer space. Their product suite consists of the NGRAVE ZERO hardware wallet, NGRAVE GRAPHENE server wallet and NGRAVE LIQUID mobile application.
The NGRAVE ZERO is an offline, physical wallet which connects users through QR codes only – without using Bluetooth, WiFi, or NFC connectivity – thus remaining tamper- and dustproof.
It can store up to 100 accounts and comes in black, white or silver colors. Its features include a 4-inch touchscreen display, fingerprint reader and built-in light sensor.
NGRAVE ZERO features an EAL-7 certified OS and no ports, making it a highly secure device capable of withstanding attacks. Furthermore, its use as mobile wallet makes it an excellent option for frequent travelers.
The NGRAVE ZERO is designed to store both Bitcoin and popular altcoins, as well as non-fungible tokens (NFTs). Its user-friendly interface enables you to access account details through an app, or initiate transactions and sign them using this device.
NGRAVE ZERO stands out from its competition with its tamperproof, waterproof design as well as its strong metal casing that can withstand shocks and falls, supporting two factor authentication (TFA), making it an excellent way to safeguard private keys.
NGRAVE ZERO stands out as a premier hardware wallet due to its secure 64 character hexadecimal seed phrase, providing more protection against potential hackers than the standard 12/18 or 24-word recovery seeds found on other wallets. This hexadecimal format offers greater flexibility in creating seed phrases while offering enhanced protection against any potential breachers.
NGRAVE ZERO comes equipped with an obfuscation mechanism that prevents people from altering the text of your key, thus protecting it against attacks. Furthermore, this device features tamper-proof display and fingerprint sensor so you can unlock it if your password or device gets stolen.
4. SafePal S1
The SafePal S1 is an affordable hardware wallet capable of holding over 10,000 cryptocurrencies. Featuring a color touchscreen display for user interaction with coins and exchanges, its offline design makes it ideal for people wanting to avoid Wi-Fi or Bluetooth connections that increase risk of security breaches.
It features an EAL 5+ independent secure element chip and is tamper-proof, so no one can alter or hack into it. Furthermore, multiple layers of security sensors detect software or hardware attacks aimed at disrupting or damaging your money if any are detected – in case any malicious attempt does happen against it however, its self-destroy and key-erasing mechanism kicks in to safeguard it for you and ensures its safety.
Initial Setup of Your Wallet When setting up your wallet device, the Recovery Phrase is provided as part of its initial setup process and must remain confidential; use this phrase only in an emergency to recover access to funds if your device becomes lost or stolen. Please keep this phrase secure – do not share with others!
S1 offers another level of security by concealing its keypad digits so no one can guess your PIN code, guaranteeing no unauthorised person can gain access to your funds without your authorization.
This device comes equipped with a true random number generator that ensures your private keys remain unpredictable and cannot be predicted, making this feature an indispensable way of safeguarding against hackers and other criminals who might attempt to gain entry to your cryptos.
Your S1 can also send push notifications that alert you of important updates and information, like the status of your coins. These notifications can be extremely helpful as they prevent you from forgetting about sending or receiving transactions.
Finally, upgrading to the most up-to-date firmware version of SafePal S1 at any time is key to keeping your device secure as it prevents anyone from running unauthorized software that could potentially steal assets from your account.