Binance Buying Bank Not Solution for Banking Problems, Says CEO Changpeng Zhao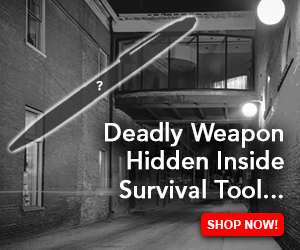 Acquiring a bank wouldn't solve the issues with banking for Binance or others, the CEO of the largest crypto exchange is convinced. Speaking in the aftermath of the collapse of crypto-friendly banks in the U.S. and amid Binance's issues with payment providers in Australia, Changpeng Zhao said investments in several banks might be a better option although not a guarantee that crypto won't be cut off.
Binance Founder CZ Responds to Call to Buy a Bank, Says He Doesn't Like Running Businesses With Debt
Binance has looked into the potential acquisition of a traditional bank but found that's not an ultimate solution to its own and the crypto industry's issues with banking. Changpeng Zhao (CZ), the exchange's founder and chief executive, commented on the matter on the Bankless podcast this week.
"You buy one bank, it only works in one country, and you still have to deal with the bank regulators of that country," the crypto entrepreneur said, answering a question from Twitter user @DegenSpartan, who asked him: "Can you please, buy a bank and make it crypto-friendly?"
"It doesn't mean you buy a bank and you can do whatever you want to do. If the banking regulators say 'You can't work with crypto,' they are going to take your license away if you do. So buying a bank doesn't prevent the regulators telling you 'No, you can't touch crypto'," he elaborated.
CZ's statements come after the collapses of crypto-friendly institutions Silicon Valley Bank, Signature Bank, and Silvergate in the U.S. earlier this year. They also coincide with Binance's latest problems with Australian payment service providers deciding to quit processing deposits and withdrawals in local currency for its customers.
Changpeng Zhao also pointed out that as banks operate in one jurisdiction, they still need corresponding banks to work globally, all of which are in the United States. They "will tell your bank 'Look, if you touch crypto, we are not facilitating your international transactions'," he explained.
"And then you have to get banking in every country, basically. And banks are not cheap. Banks are very expensive — for very little business, very little revenue … So it's not just like because you have money, you can buy a whole lot of banks," the crypto executive said.
CZ further highlighted that many banks don't have very sound business models and are very risky businesses. "They take customer money, they loan it out. If they don't get it back, they declare bankruptcy," he elaborated. While recognizing that many governments would save troubled banks, he emphasized:
I don't like to run those kinds of businesses. I like to run businesses with no debt.
The CEO of Binance suggested that his company may make small investments in a few banks, instead of buying one, with the hope that they become more crypto-friendly when they have the exchange as a minority investor. However, he admitted that this "doesn't guarantee they will never cut crypto off."
What are your thoughts on the banking problems of the industry? Do you think crypto companies should invest in banks? Tell us in the comments section below.