Binance Japan to Use KYC Services From Liquid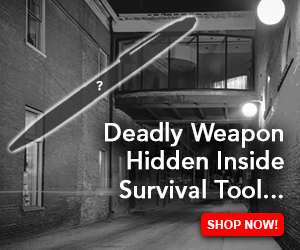 The world's leading cryptocurrency exchange, Binance, has selected Liquid as an identity verification partner for its Japanese platform. The services of the Tokyo-headquartered biometrics firm will allow Binance Japan to ensure its know-your-customer (KYC) procedures comply with Japan's strict regulations.
Liquid to Provide Binance Japan With AI-Based KYC Solution
Binance, the largest crypto exchange in terms of trading volume and users, will employ Japanese company Liquid for identity verification of customers on its new domestic platform in Japan. As a first step in this partnership, Liquid said it will provide Binance with its eKYC service.
"Liquid eKYC offers top-in-class facial authentication through its unique AI-based image processing capability, enabling smooth identity verification in accordance with the respective legal and security framework in each country," explained the firm which specializes in image and big data analysis related to biometrics.
Binance's General Manager for Japan, Takeshi Chino, pointed out that the exchange's "robust KYC framework plays a critical role in protecting the platform, users and community, and the entire ecosystem from potential threats." He also emphasized:
We are excited to launch our Japan platform in a fully compliant manner with stringent and comprehensive eKYC solutions enabled by Liquid. Binance will continue to uphold a high standard of safety and compliance in Japan.
has been dealing with heightened regulatory pressure around the world in the past months. Following warnings from Japanese regulators that it was operating without the necessary authorization, the crypto behemoth acquired the Japan-registered Sakura Exchange Bitcoin (SEBC) in November 2022.
In May 2023, the company announced that Binance Japan will fully comply with local regulations and said that Japanese users of its global exchange will be able to migrate to the new domestic platform after passing identity verification. In late July, founder Changpeng Zhao said Binance will restore full services in Japan and on Aug. 1. The Japanese subsidiary revealed it's launching with 34 listed coins.
On Thursday, Liquid CEO Hiroki Hasegawa highlighted that his company's eKYC product, which uses facial recognition and ID document image recognition technologies, has been implemented across multiple industries. "We are pleased to provide the necessary service that will allow them to continue serving more users in a secure and compliant manner," he added.
Do you expect most of Binance's Japanese users to migrate to its new domestic platform? Tell us in the comments section below.