Bitcoin Addresses With At Least 1 BTC Nears A Million, BTC Steadies Above $28,000
The number of unique Bitcoin addresses holding at least 1 BTC, currently worth $28,181 as of writing on April 3, stands at 992,243.
Bitcoin Addresses With At Least 1 BTC Stand At Near 1 Million
According to Look Into Bitcoin data, the number of holders with at least 1 BTC has steadily increased. This could suggest that despite price volatility, the coin has been finding traction and being adopted by supporters, including entities and governments.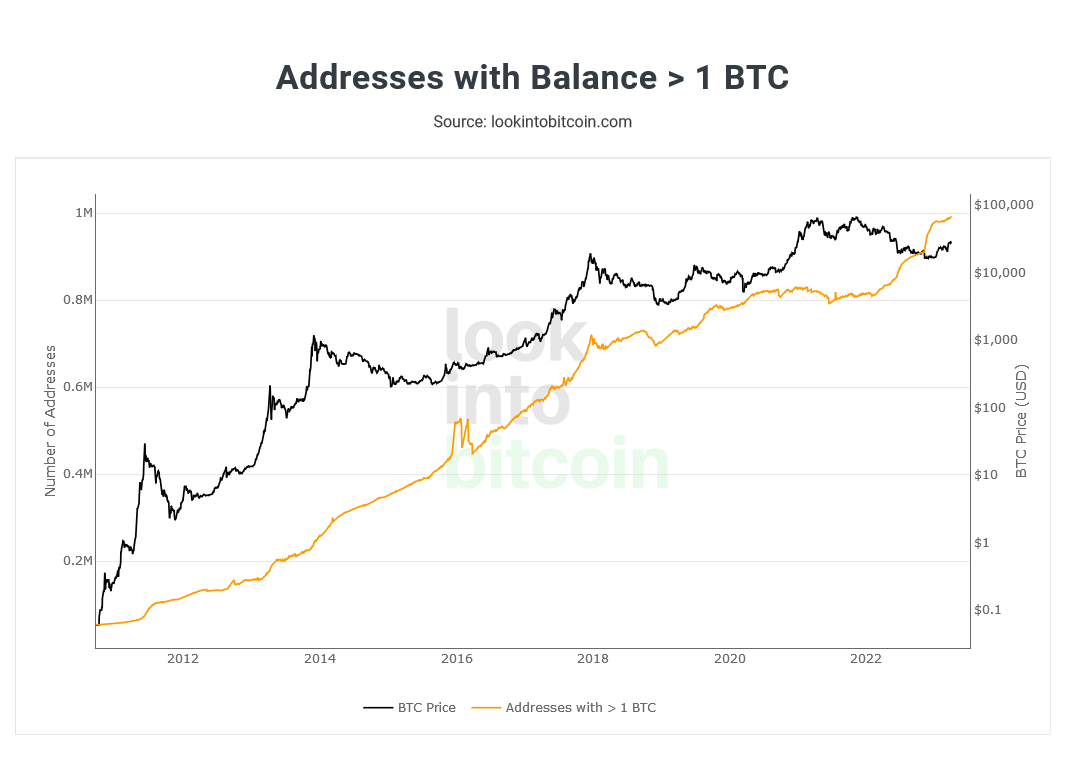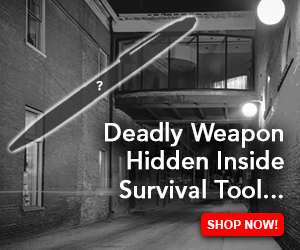 Parallel data from BitInfoCharts reveals that of all the circulating supply, individuals with more than 1 BTC comprise less than 3% of all addresses. As an illustration, addresses holding between 100 and 1,000 BTC stood at 14,004, representing 0.03%. Only four addresses held between 100,000 and 1 million BTC. The tracker revealed that most BTC addresses had between 0.0001 and 0.001 BTC.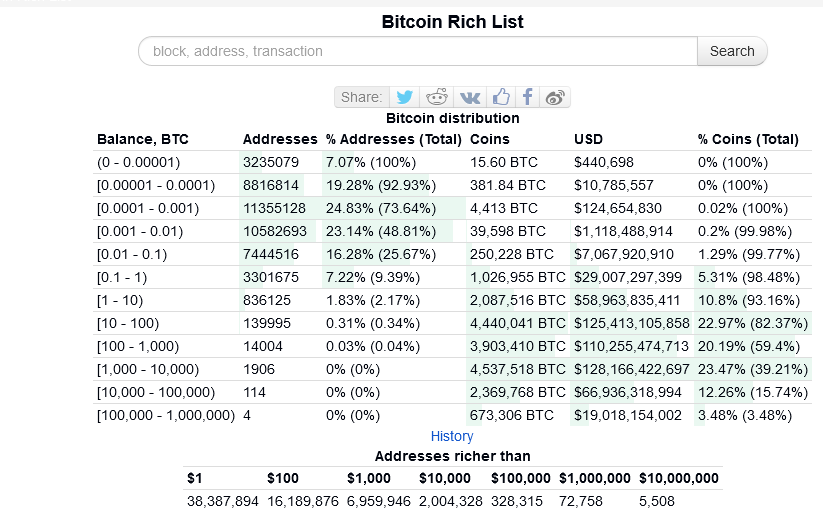 Bitcoin whales were mostly exchanges, with one wallet associated with Binance, a cryptocurrency exchange holding 248,597 BTC. Another by Bitfinex, one of the earliest crypto exchanges, held 178,010 BTC.
In late October 2010, less than 60,000 unique addresses held 1 BTC. However, this has increased by almost 15X in the last 12 years, signaling acceptance. A noteworthy observation, in this case, is that the number of holders with at least 1 BTC has been steadily rising despite a sharp increment in price. 
Throughout 2020 and 2021, BTC holders kept accumulating, unfazed by rapidly increasing prices following governments' intervention to mitigate the risks of the COVID-19 pandemic. 
In 2022, dropping prices catalyzed demand and accumulation for proponents during the last crypto winter. There was a noticeable increase in BTC addresses last year when prices tanked to as low as $15,000 in Q4 2022, triggered by the collapse of several CeFi platforms, like Voyager and Three Arrow Capital (3AC). 
The bankruptcy of crypto exchange FTX broke Bitcoin, forcing it to a 2022 low of around $15,000. Since that time, the cryptocurrency has bounced to its current levels.
Network Resilience And BTC Adoption
Bitcoin is a public network enabling users to move value, even across borders, without needing a third party. All BTC transactions are bundled into a block, confirmed, and sent to a different address at any time. 
In this way, users can send funds fir a low fee without the intervention of a third party, such as a bank or money transfer agency. The Bitcoin network remains one of the most resilient, with an uptime close to 100%. The network has been continuously operating since launching in early 2009.
El Salvador became the first country to make BTC legal tender. Other countries, including the Central African Republic, also support the coin. The United States Securities and Exchange Commission (SEC), led by Gary Gensler, also recognizes Bitcoin as a commodity.