Bitcoin Breaks Out: Experts Predict $36,000 Target As Market Outlook Remains Positive
Bitcoin (BTC), the world's largest cryptocurrency, could be set for a significant price surge in the coming weeks, according to experts at Matrixport, a leading provider of cryptocurrency financial services. The company has projected a target of $36,000 for Bitcoin, based on a technical breakout that signals a strong rally amidst a positive market outlook fueled by stock buybacks and meme coins.
Bitcoin Set To Soar With Strong Technical Breakout And Meme Coin Frenzy
Matrixport's analysis shows that Bitcoin is currently trading within a narrowing triangle formation, which is about to break to the upside. This could potentially project a move higher by around 6,100 points, which would bring the price of Bitcoin to the projected target of $36,000.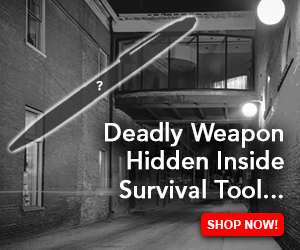 The positive market outlook for Bitcoin is driven in part by the popularity of meme coins, which have seen a surge in interest among retail investors. Additionally, stock buybacks by major corporations have provided a boost to the broader market, which has spilled over into the cryptocurrency space.
Furthermore, according to Matrixport, Bitcoin could see a significant price increase of up to 20% from current levels. This would set a target of $35,000 to $36,000 for Bitcoin, driven by a potential breakout in the market.
Matrixport's analysis shows that a breakout could be imminent for Bitcoin, which could lead to significant gains for the cryptocurrency. Additionally, the recent 25 basis point interest rate hike by the Federal Reserve may be the last for this cycle, potentially setting up the market for another strong rally.
Moreover, Despite a recent decline in trading volume, Matrixport notes that the path higher for Bitcoin sees only limited resistance, with transactions on the network reaching new all-time highs and the number of active addresses remaining strong.
Another interesting trend highlighted by Matrixport is the increasing popularity of meme coins such as DinoLFG, Pepe, Wojak, ChadCoin, and IgnoreFud. While these meme coins may be small, their trading activity is worth noting as it signals a shift in market sentiment towards a more positive outlook.
BTC's MVRV Ratio Breaks Key Threshold, Signaling Bull Run Ahead
According to a recent analysis by CryptoQuant's researcher, "Onchained", In January 2023, Bitcoin's market-value-to-realized-value (MVRV) ratio broke the 1 level in an upward direction, indicating a substantial increase in its price due to significant accumulation in both the spot and derivatives markets.
The MVRV ratio has revealed that the 1.5 level is of significant importance, serving as a crucial threshold for Bitcoin to enter its bull run. Currently, Bitcoin's MVRV has been fluctuating between 1.55 and 1.45 this month, with large investors closely monitoring the indicator to capitalize on Bitcoin dips and accumulate discounted BTC to fill their bags.
Furthermore, According to Onchained's analysis, the MVRV ratio experiences a trend change when it breaks its 365-day simple moving average (365DSMA). If the ratio breaks this moving average in an upward trend, it signifies the start of a bull market, with the MVRV ratio changing direction to reach high levels typically between 2 to 3.75 or more. 
Conversely, if the MVRV ratio breaks the 365DSMA in a downward trend, it signals the start of a bear market, with the ratio changing direction to reach low values of 1 or less. These patterns are visible in the chart.
Onchained's analysis has revealed that when the MVRV ratio breaks the 1.5 level, the 365DSMA becomes flattened before changing direction upward. Currently, it appears that BTC is experiencing this trend, as its MVRV ratio fluctuates in the range of 1.5 values. If Bitcoin breaks the $30,000 level, a rapid change in its MVRV ratio is expected, which is likely to shift to a range of values between 1.8 and 2.
Featured image from iStock, chart from TradingView.com