Bitcoin Bull Run Beckons: Unleashing The Potential Of 2024 Halving On Prices
In the context of the constantly changing and complex cryptocurrency industry, Bitcoin is currently facing a critical point in its trajectory, as it confronts a range of heightened price pressures that pose significant challenges.
The upcoming halving event in 2024 has generated significant anticipation, drawing attention to the complex interaction of various elements that contribute to the value and destiny of the subject in question.
Bitcoin's value has increased by 75% so far this year despite having to deal with regulatory scrutiny and fraud. The leading crypto in terms of market cap and widespread adoption has shown surprising resilience in the face of US Securities and Exchange Commission enforcement actions against key exchanges like Binance.US and Coinbase.
Bitcoin's Price Performance
Currently, Bitcoin is trading around $29,411, up a meager 0.2% in the last day, but managed to gain a decent 1.4% in the last week, data from crypto market tracker Coingecko shows. Bitcoin is currently showing a neutral stance in the market and facing resistance as it tries to surpass the key $29,600 mark.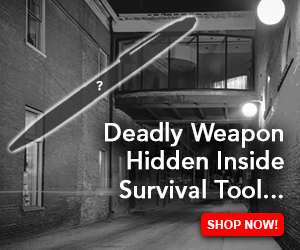 If there's a bullish breakout above $29,600, it could potentially open up the path for Bitcoin to reach the $30,200 level. The top coin has already reached the 61.8% Fibonacci retracement level, which is at $29,200.
On the other hand, Bitcoin's price could change in a big way if it can break through the support level of $30,200. This accomplishment could act as a catalyst and push the value of the coin into a new range, which is thought to be between $30,600 and $31,000.
Such a breakthrough could make the market more hopeful and boost investor trust, which could set the stage for more growth.
The critical zones to watch are $29,800 and $30,200. If Bitcoin's price moves below these levels, it could indicate a bearish trend for the cryptocurrency.
Bitcoin Price Prediction
Meanwhile, Cypherpunk figure Adam Back has bet on Bitcoin hitting six figures by March 2024. He made the wager on Twitter, predicting that Bitcoin will surpass $100,000 before the March 31, 2024 halving. The bet is with the Twitter user "Vikingo," with the winner receiving 1 million satoshis (0.01 Bitcoin).
the bet is on: i bet #bitcoin reaches or exceeds $100k between now and halving (31st Mar 2024) with @vikingobitcoin9 1million sats to the winner. https://t.co/Ij7iPEYjQW pic.twitter.com/PNpAaZvl8F

— Adam Back (@adam3us) August 5, 2023
For Bitcoin to meet this target, it needs a 243% increase in the next eight months. Before the previous halving in May 2020, Bitcoin saw a range-bound period without major gains. The most significant price surge occurred about six months post-halving, initiating a bullish market trend in November of that year.
Understanding Bitcoin Halving
Bitcoin halving refers to the occurrence where miners' rewards for validating blockchain transactions are halved. This event takes place roughly every 210,000 mined blocks, which translates to approximately every four years.
Introduced by Bitcoin's creator, Satoshi Nakamoto, in 2009, halvings serve the purpose of regulating asset supply. The mining reward reduces by half every 210,000 blocks, aligning with Nakamoto's original vision as outlined in the white paper. This mechanism ensures the controlled creation of Bitcoin and maintains incentives for miners.
The historical trend of halvings driving price escalation underscores the intricate interplay between scarcity, demand, and Bitcoin's valuation, accentuating the anticipation surrounding the forthcoming halving's influence on prices.
(This site's content should not be construed as investment advice. Investing involves risk. When you invest, your capital is subject to risk).
Featured image from Deltec Bank & Trust