Bitcoin Hashrate Reaches All-Time High of 491 EH/s, Close to Half a Zettahash, as Network Preps for Next Difficulty Change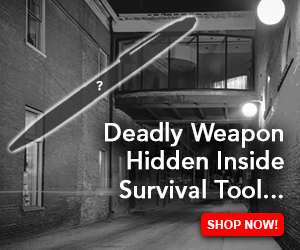 While the next difficulty change for Bitcoin is just two days away, the network's hashrate soared to unprecedented heights, reaching 491.15 exahash per second (EH/s) on May 02, 2023, at block height 787,895. This staggering amount of computational power came tantalizingly close to a half zettahash or five hundred quintillion hashes per second.
Bitcoin's Hashrate Surges to Unprecedented Heights, Nearly Reaching Half a Zettahash
On the second day of May 2023, Bitcoin's hashrate achieved a remarkable feat, tapping into a new record at block height 787,895. In a stunning display of computational power, the network reached a 24-hour high of approximately 491.15 EH/s. This momentous spike in hashrate comes at a time when the network has been recording an average of roughly 344.4 EH/s over the past 2,016 blocks, with the hashrate dipping below the 300 EH/s range on five separate occasions since April 2, 2023.
However, the month of April has seen slower block intervals, with block times consistently exceeding the ten-minute average over the 30-day period. The consequences of Bitcoin's slower block times have been significant, leading to a notable backup in the mempool. As of 8:30 a.m. Eastern Time on May 2, data shows that a staggering 240,000+ transactions remain unconfirmed.
The latest surge in hashrate follows a previous milestone achieved on April 18, 2023, when the network tapped 440.80 EH/s at block height 786,013. However, Bitcoin's current all-time high of 491.15 EH/s is even more impressive, and awfully close to a half zettahash. To put this into perspective, a zettahash represents an astronomical number of hashes, equivalent to one sextillion hashes per second.
In a recent report by Bitcoin.com News, research analyst Sam Wouters from River Financial made a bold prediction that Bitcoin could enter the zettahash era in two years' time. Wouters' estimates suggest that "at the current growth rate in 2023, we'd reach a Zettahash by the end of 2025." Despite the network's quick all-time high in hashrate, block times continue to lag behind the ten-minute average, and a downward difficulty adjustment between 1.22% to 2% is expected.
At the time of writing, Foundry USA reigns as the top mining pool, boasting 107.66 EH/s or 31.17% of Bitcoin's total hashpower. Foundry is followed closely by Antpool with 80.75 EH/s, F2pool's 42.62 EH/s, Binance Pool's 29.91 EH/s, and Viabtc's 23.18 EH/s.
What are your thoughts on Bitcoin's soaring hashrate and the predicted entrance into the zettahash era? Share your opinions in the comments section below.