Bitcoin Miners Reap Profits As Mining Difficulty Hits 3-Month Low
Bitcoin miners have received a boost in profits after the scheduled difficulty level adjustment resulted in a positive balance. This is the first time since February that the difficulty, which controls the issuance of coins on the network, has decreased. Recent data from Braiins showed that Bitcoin computing power experienced a drop of over 45+ EH/s between April 20 and 28. However, this trend has been reversed with the increase in miner profits over the last week.
Despite the recovery of the hashrate to 350 EH/s, it was not sufficient to prevent a 1.45% difficulty adjustment retracement, as stated by Mempool.space. Currently, the mining difficulty level is at 48T (trillions).  This change in difficulty level affects the miners' profitability, as less competition for the reward means increased estimated income for those still connected to the network.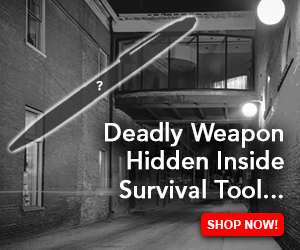 Bitcoin Miners Profit As Hashprice Increases
The current price for Bitcoin hashpower rose to 0.088 USD/TH/day (88 USD/PH/day), up from 0.077 USD/TH/day (77 USD/PH/day) on May 2. This 11.49% increase over three days is a positive development for Bitcoin miners, indicating increased profitability for their operations. The hashprice is a crucial metric for calculating the profitability of a mining operation, representing the value assigned to a unit of computation in dollars per terahash or petahash per day. While the cause of the significant hashrate drop last week is uncertain, the current state of the network justifies the quick reconnection of miners. 
Recently, there has been increased interest in BRC-20 tokens, which are used to create memecoins, leading to network congestion in Bitcoin within a few days of their release. As recently reported, this could be a possible factor in the hashrate drop. As a result of this high activity on the network, the fees are now making up 12.4% of the miners' revenue. 
Related Reading: Bitcoin Breaks Out: Experts Predict $36,000 Target As Market Outlook Remains Positive
Bitcoin Commissions Rise After New Ordinals Record 
In the wake of the rising interest in tokens that can be registered to Bitcoin through Ordinals, the value of transaction fees paid by Bitcoin users has surged. Within a single day, the average transaction fees have more than doubled. As per the data from Mempool.space, the current transaction fees range from 70 sat/vB to 100 sat/vB. This implies that a transaction of 140 vB (median) would require payment of almost $4 USD to get confirmed within the first few minutes.
Note that the sudden interest in tokens registered through Ordinals is responsible for the backlog of transactions that need confirmation, leading to a surge in average commissions. According to Murch, a Bitcoin developer, the mempool depth has reached 104 blocks despite having 8 blocks per hour for the last six hours. The rise of Ordinals NFTs has not been without controversy, as some Bitcoin maximalists blame this trend for the increased transaction fees that have resurfaced in recent months. 
Related Reading: Former DoJ Kennedy Jr, Laments on Global Financial Censorship, Shows Support For Bitcoin
Bitcoin Price Analysis
At the time of writing, Bitcoin is trading around $29,000, up 2% in the last week.
Featured Image from iStock.com, charts from Braain.com, Mempool.space and Tradingview.com