Brazilian President Lula Ends Fuel Price Peg to the US Dollar, Announces Wholesale Discounts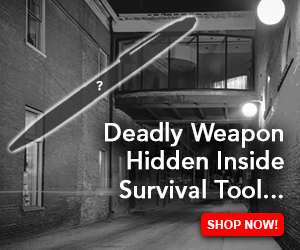 Brazilian President Luiz Inacio 'Lula' da Silva has announced that state oil company Petrobras will not be using US dollar-based international prices to set its internal fuel pricing structure. The "Brazilianization" of the industry determines discounts for distributors, with prices now being determined by other benchmarks.
Brazilian President 'Lula' Announces New Fuel Pricing Structure; Abandons U.S. Dollar Import Parity Peg
Brazilian President Luiz Inacio 'Lula' da Silva has announced the establishment of a new price policy for fuel and oil derivates in the country on Tuesday, breaking away from the import parity for prices pegged to the US dollar. Petrobras, Brazil's state oil company, will now use different benchmarks to set its fuel and diesel prices for distributors.
The measure, which was part of Lula's presidential campaign promises, was called a "victory for the people" by the president. Lula informed that prices of fuel and diesel would be lowered by more than 12%, while gas prices will be lowered by 21.3% for wholesalers and distributors.
Petrobras president Jean Paul Prates stated:
Petrobras regains its freedom to set prices. We freed ourselves from a single and exclusive factor, which was parity.
Alexandre Silveira, minister of Mines and Energy, also celebrated the move, stating that it was time to "Brazilianize" these prices. However, Petrobras clarified that not all of these discounts would be transferred to customers at the pump.
New Pricing Benchmarks
The new pricing policies announced by Petrobras will take two different benchmarks as a base for setting wholesale prices. The first one, referred to as the alternative customer cost, has to do with the prices that other providers have on the same or other substitute products. The second one, referred to as the marginal Petrobras costs, has to do with the costs of different alternatives for the company, including production, import, and export.
Prices will be set without following a determined time schedule, and will not be affected by the volatility of the energy commodities market. Also, Petrobras announced that this set of measures "maintains a price level that guarantees the realization of investments foreseen in the strategic planning" of the company.
Previously, Lula had made moves in the direction of reducing Brazil's reliance on the U.S. dollar, including using the Chinese yuan as a settlement currency for bilateral settlements with China. Lula has also criticized the use of the US dollar as the default reserve currency.
What do you think about Lula's announcements about Petrobras' new fuel pricing policies? Tell us in the comments section below.