Can Ethereum Price Cross $2,000 Before The End Of August?
The Ethereum price has been on a rather disappointing run for investors over the last month and this decline has seen it fall to the low $1,800s. As the onslaught continues, the question now is will Ethereum be able to cross the $2,000 resistance before the month runs out?
ETH Open Interest On The Rise
One interesting factor about the current trend for the digital asset is the rate at which open interest is growing. Now, during times of falling prices where long traders are suffering the most in the market, open interest tends to decline as traders start to pull back from bullish positions. However, that has not been the case lately.
For example, in the last day, the ETH open interest rose 16.77% on CoinEx, 14.48% on OKX, and 13.08% on Bitget. It doesn't end there as the likes of Huobi and Binance also saw an 8.15% and 5.94% increase in their ETH open interest, respectively.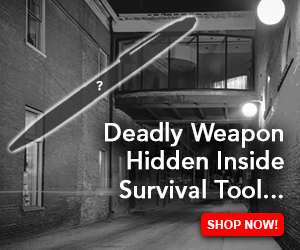 As a result of this, the total exchange ETH futures open interest in USD moved from $6 billion last week to $6.54 billion on Wednesday. Given that the ETH futures open interest across exchanges was sitting at $6.4 billion on Tuesday, it translates to a 5.98% jump in total open interest in the last 24 hours alone.
What Does This Mean For Ethereum Price?
The steady rise in the Ethereum futures open interest on exchanges could point to a coming halt in the price decline. This is because, despite the falling prices, investors expect the price of the cryptocurrency to keep rising, which means bullish sentiment has not waned.
What the current trend points to is likely a case of investors selling off holdings to secure some profit. But with so much open interest, it means there is not a lot of runway for the sellers. As a result, they will run out of steam soon and buyers will take over the market once more.
When this happens, it would not take long until the Ethereum price is back up once more. Pulling above $2,000 will be more of a hurdle though. This is because the price of ETH continues to trade below its 50-day moving average, giving bears steam for the resistance at $2,000.
However, with the expectations of an Ethereum ETF being approved by the United States Securities and Exchange Commission (SEC), there could be more volume flowing into the asset soon. This could be just the push ETH's price would need to break $2,000. But the first ETH ETF deliberation by the SEC will happen in October, crossing August out of the picture.