Canaan Cuts Bitcoin Mining Power by 2 EH/s Amid US, Kazakhstan Challenges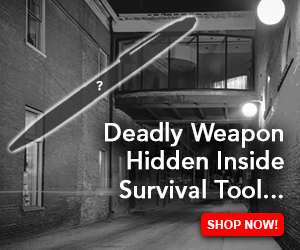 Canaan, a leading high-performance computing firm and mining rig producer, recently disclosed hurdles set to dent its bitcoin mining activities and revenue from Q3 2023 onward. These setbacks primarily stem from diminished operational hours of their mining devices. This revelation comes hot on the heels of Canaan's teaser about their "groundbreaking" mining innovation slated for a September debut.
Canaan Forced to Trim Mining Power by 2 EH/s
In Kazakhstan, regulatory changes forced Canaan's hand, making them curtail 2 exahash per second (EH/s) of their mining prowess since July. That's a significant chunk, amounting to half of their mining power across Central Asia and North America. To paint a clearer picture, Canaan's overall hashrate stood at 4 EH/s as Q1 2023 wrapped up.
While grappling with licensing in Kazakhstan, another issue unfolds across the Atlantic. Stateside, Canaan finds itself entangled in a contractual disagreement with a hosting ally accused of violating a joint mining pact.
Canaan's allegations are hefty. They're seeking redress for the associate's purported mishandling of 13,000 of Canaan's Avalon mining rigs, demanding reimbursement of a $1.25 million deposit, and claimed bitcoin profits, among other compensations. Yet, amicable resolutions appear bleak. Mediation hit a dead-end, pushing Canaan toward arbitration.
The headwinds from Kazakhstan, compounded by the U.S. predicament, promise to significantly hamper Canaan's mining capacities as Q3 2023 rolls in. Canaan candidly acknowledged the complexities of maneuvering through diverse legal landscapes and unpredictable collaborators within the volatile crypto sphere. Undeterred, the enterprise asserted its commitment to recalibrating its approach to preemptively tackle such operational roadblocks.
All this buzz trails Canaan's earlier announcement about a forthcoming product to mark a decade in the industry. The specifics remain shrouded in mystery. But adding intrigue, rival Bitmain spilled the beans on their new Antminer machine's launch, set for the same month. Amidst these waves, Canaan's stock took a beating, ending a recent Friday trading session 28% weaker against the U.S. dollar over a month-long span.
What do you think about Canaan's issues in the U.S. and Kazakhstan? Share your thoughts and opinions about this subject in the comments section below.