Cardano Network Transactions Surge Despite Market Downturn
Cardano (ADA) is in a downtrend as it sheds some of its recent price gains. Despite the price decline, it is experiencing a surge in transaction volume on the network. The network holds the enviable reputation of being a developer's hub, with several exciting projects launched on its network. 
However, it is still subject to the general economic factors influencing cryptocurrencies, such as the Consumer Price Index (CPI). 
Crypto Analyst Reviews ADA's Performance
A crypto analyst on Twitter, Elite XBT, noted that Cardano transaction volume has increased since the start of 2023. However, he stated that market volatility had put the price under significant pressure. 
According to the chart, the transaction volume fell below 10B ADA in January 2023. However, it has risen above 20B ADA and possibly reclaimed its 50B ADA at its all-time high (ATH) value last year.
According to another analyst, the increase in transaction volume is a function of increased activities from the whales and institutional holders. He believes the increased volume is a bullish sign and supports ADA's swing into an uptrend.
Also, Input Output Global (IOG), responsible for Cardano's research and development, shared its weekly development report. The report revealed that Cardano's network had processed 65.4 million transactions within the past week.
Notably, Cardano surpassed 4 million wallets on its network in March 2023. It indicates the continued growth potential of the Cardano network as more investors sign up. 
Twitter user Alexander Legolas also believes that the current trend would shift from bear to bull as the protocols and upgrades become more attractive to users.
What Next For ADA?
ADA is still trading in the red today, forming a second consecutive red candle on the daily chart. The bears have returned to push their price down in the last two days. Its Relative Strength Index (RSI) is 51.24 in the neutral zone. Notably, the indicator is moving downwards due to bearish pressure.
ADA's Moving Average Convergence/Divergence (MACD) has dropped below its signal line, a bearish sentiment. However, despite its price slump, ADA has remained above its 50-day and 200-day Simple Moving Averages (SMA). It implies that its short and long-term outlook remains bullish, and the decline might be a brief retracement for consolidation.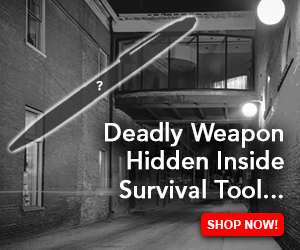 The $0.3512 support will prove critical to prevent a further decline and might act as a price pivot to resume the uptrend. However, ADA must overcome the $0.4186 resistance to continue its uptrend. 
ADA will likely resume its uptrend in the coming days based on the positive activities and increased transactions on its network to fuel the rally.
Featured image from Pixabay and chart from TradingView