Chainlink (LINK) Price Down Today As Bears Take Control – Here's Why
Chainlink has dropped slightly in the market today as bears seized control of its price. LINK's current price depicts a loss of 87.7% from its all-time high of $52.88 on May 10, 2021.
The asset has been fluctuating between the $6 and $7 price levels since the beginning of May and is currently at the $6 price level. LINK is also recording a sideways trend on the daily chart, and its trading volume has also tanked by over 32%. 
The recent price action is primarily influenced by macroeconomic factors such as inflation, regulatory laws and investor sentiment.
LINK Price Analysis
LINK is in a sideways trend today, forming a red candle on the daily chart. It is trading below its 50-day and 200-Simple Moving Averages (SMA), a short and long-term bearish sentiment.
Also, its Relative Strength Index (RSI) is at 41.30 and dropping out of the neutral zone to the oversold region of 30, confirming the bearish trend.
LINK's Moving Average Convergence/Divergence (MACD) is just above its signal line and shows convergence, a bearish signal. Also, the MACD indicator displays a negative value.
LINK is just above its nearest support level of $6.362, which has proved critical after the 6.177 price level provided initial support. However, its signals on the daily chart look bearish, hinting at a further price drop for the asset. However, if the bulls mount a rally, LINK will encounter resistance at the $6.753 and the $6.907 price levels.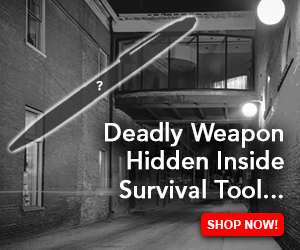 LINK enjoyed a positive price movement in 2023. However, the bears are currently controlling the market. It will likely drop into an oversold region before the bulls rally again.
Recent Trends On LINK's Network Likely To Affect Its Price
Chainlink NFTFi
NFTFi is a new concept combining NFTs and decentralized finance (DeFi) solutions. It aims at adding value and liquidity to the growing NFT market.
Chainlink adopted this technological upgrade enabling lending and borrowing. NFT holders now lock digital assets as collateral to acquire liquidity for another digital asset.
Such individuals become qualified to borrow digital assets by paying interest to lenders. This innovation shows why Chainlink has performed well in 2023 and is set for a further price boost if more investors adopt its tokens and upgrades. 
Chainlink Upcoming Spring Hackathon 2023
The Chainlink Hackathon event will begin on April 28 and run until June 9, 2023. It is an initiative from the developers to interact and network with the growing Chainlink community. 
It features several categories, such as Artificial Intelligence (AI), NFT and gaming, and DAO, and a grand prize of $25,000. Hackathons create great networking opportunities and exchange of ideas among the crypto community. 
Also, it brings developers and coders together to interact and generate ideas, thereby boosting a network's visibility, utility, and adoption.
-Featured image from Pixabay and chart from Tradingview.com