Clash of Presidential Contenders: Bitcoin Gains Prominence as 2024 US Election Approaches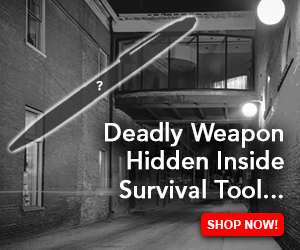 With the 2024 U.S. presidential election drawing near, the enthusiasm of bitcoin and cryptocurrency advocates has intensified, as two candidates have emerged in the race who openly express their support for bitcoin and willingly accept the dominant digital asset for campaign contributions. Initially, it was Democrat Robert F. Kennedy Jr. who vocalized his stance on cryptocurrencies. However, not long after Kennedy's announcement, Republican presidential contender Vivek Ramaswamy followed suit by declaring that his campaign is now embracing bitcoin as well.
Biden and Trump's Animosity Towards Bitcoin
In just over a year, the American populace will cast their votes for the next leader of the United States on Tuesday, November 5, 2024. As the nation awaits this occasion, it has become apparent that a familiar rivalry may once again take center stage. Both the current U.S. president, Joe Biden, and the former 45th president, Donald Trump, have thrown their hats into the political ring, sparking widespread curiosity and skepticism among the public. The question on everyone's lips is: What has propelled these two figures to lock horns once more in the pursuit of power?
"There's no way the next election will actually boil down to Biden vs. Trump is there? I mean…seriously?" John Lennon's son Sean Ono Lennon tweeted at the end of April.
Crypto enthusiasts are well aware of where both Biden and Trump stand when it comes to the world of digital currencies. These two politicians have made their disdain for bitcoin and decentralized crypto ventures abundantly clear. The incumbent president, Biden, has been vocal about his intentions to impose taxes on crypto traders and miners, as evidenced by the comprehensive guidance published by the White House on the matter. In January, Biden's administration unveiled a detailed "roadmap to mitigate cryptocurrencies' risks," advocating for enhanced regulatory measures. Moreover, during this year's G7 Summit, President Biden addressed concerns surrounding the debt ceiling, highlighting the involvement of crypto traders.
In a video published by Sky News, Biden's resolute stance is showcased as he adamantly expresses his refusal to negotiate certain agreements with Republicans when he said:
I'm not going to agree to a deal that protects wealthy tax cheats and crypto traders while putting food assistants at risk.
Bitcoin has found itself on the receiving end of Donald Trump's scorn as well, with the former president openly expressing his skepticism, even going so far as to label it a potential "scam." In June 2021, Trump further articulated his disapproval, highlighting his concern about bitcoin emerging as a formidable competitor to the U.S. dollar. He made his stance unequivocally clear, stating his unwavering desire for the dollar to retain its status as the global currency. However, despite his reservations about cryptocurrencies, Trump has shown a pragmatic side by leveraging blockchain technology to his advantage. Notably, he successfully sold two sets of non-fungible token (NFT) collections minted on the Polygon network.
2 U.S. Presidential Candidates Who Support Bitcoin
In a recent development, Robert F. Kennedy Jr., a Democratic candidate vying to succeed Joe Biden, made headlines by declaring his campaign's acceptance of bitcoin donations. Kennedy stands apart from many of his Democratic peers, as he champions the notion of utilizing the free market to tackle climate change and has expressed his opposition to central bank digital currencies (CBDCs).
During the Bitcoin 2023 event held last week, Kennedy boldly asserted, "As president, I will make sure that your right to hold and use bitcoin is inviolable." Notably, Kennedy's decision to embrace bitcoin for campaign contributions was swiftly followed by another presidential contender.
In an update on Saturday, Vivek Ramaswamy, a Republican candidate took to Twitter to reveal an announcement from his campaign. Ramaswamy declared, "Just announced we're officially accepting bitcoin donations. Give $1. Let's make the 2024 election a referendum on fiat currency." Ramaswamy, a 37-year-old entrepreneur and author, launched his bid for the presidency on February 21, 2023, as a Republican contender. Hailing from Birmingham, Alabama, his campaign resonates with the slogan, "A New American Dream."
During an exclusive interview with CBS News, Ramaswamy stated:
The thriving Bitcoin universe should actually better empower me to do what I want to do as the U.S. president, which is to stabilize the U.S. dollar as a unit of measurement and put the Federal Reserve back in its place with that as its single mandate.
In stark contrast to Biden and Trump, Ramaswamy sets himself apart with a distinct vision of reducing government influence and addressing the longstanding issue of national debt. This past Saturday, as he unveiled his campaign's pivotal decision, Ramaswamy provided supporters with two avenues for contributing: a dedicated donation page powered by Bitpay, welcoming bitcoin contributions, and another page hosted on opennode.com. It's worth noting that all the prominent aforementioned political figures – Biden, Trump, Kennedy, and Ramaswamy – have officially thrown their hats into the presidential race. However, they won't be the only contenders seeking the coveted office in 2024.
Joining the fray is Nikki Haley, a Republican candidate whose stance on bitcoin (BTC) remains unknown. Although Marianne Williamson, a Democrat, is also in the running for the presidency, her performance during the 2020 Democratic nomination was lackluster. On the other hand, governor Ron DeSantis of Florida, while yet to formally announce his intentions for the 2024 race, is widely suspected to throw his hat into the ring as a contender for Biden's seat.
DeSantis has garnered attention for his favorable remarks about bitcoin, highlighting the current administration's aversion to cryptocurrencies due to their inherent resistance to control. Showcasing his commitment, DeSantis spearheaded legislation that resulted in Florida becoming the pioneering state to ban central bank digital currencies (CBDCs), setting an influential precedent that other Republican-led states are eagerly attempting to emulate.
What are your thoughts on the growing acceptance of bitcoin by presidential candidates in the 2024 election? Do you believe cryptocurrency will play a significant role in shaping the future of political campaigns? Share your insights and join the discussion in the comments section below.