Coinbase CLO Paul Grewal: SEC's Interpretation of 'Investment Contract' Violates Law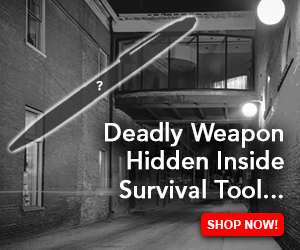 Paul Grewal, CLO of Coinbase, one of the largest U.S.-based cryptocurrency exchanges, has accused the U.S. Securities and Exchange Commission (SEC) of violating the law by assessing what constitutes an investment contract. Grewal's reasoning comes from the Supreme Court of the United States' (SCOTUS) decision thwarting President Biden's student loan forgiveness program using the so-called "major questions doctrine."
Coinbase CLO Blasts SEC's 'Investment Contract' Interpretation
Paul Grewal, chief legal officer of Coinbase, has railed against the U.S. Securities and Exchange Commission's (SEC) position regarding classifying some cryptocurrency assets as securities. According to Grewal, the SEC's assessment of what constitutes an investment contract is wrong and transgresses current regulations.
He stated:
The SEC's interpretation of 'investment contract' violates the law.
Furthermore, Grewal affirms that the SEC's actions go beyond violating thew law, given that it claims it has the authority to enforce rules for all cryptocurrency assets classified as securities. He explained:
The 'economic and political significance' of falsely claiming authority over all digital assets other than BTC is not just 'staggering,' but untethered to the fundamental requirement that there be enforceable rights between enterprise and purchaser.
Grewal's reasoning comes from his examination of the Supreme Court of the United States (SCOTUS) ruling in the Biden v. Nebraska case, where the court struck down the Biden administration's $430 billion student loan forgiveness program.
The Major Questions Doctrine
Grewal believes the reasoning for applying the major questions doctrine in the Biden v. Nebraska case can be used in Coinbase's case, where the exchange is battling the SEC, being accused of unregistered brokerage and securities violations.
According to Harvard Law School professor Noah Feldman, the major questions doctrine idea is that "if the executive branch does something the court considers really big and really new, then the court will look to see if Congress really authorized it. Absent clear congressional authority, the court will strike it down."
Coinbase introduced the major questions doctrine in its recent filing against the SEC's complaint, arguing that the SEC's new interpretation of the securities law would have to be rejected because Congress would have to regulate the issue first to establish standards regarding digital assets.
Grewal added to this idea, explaining:
Congress isn't just capable of fixing standards by theoretically passing legislation in the future, it's actively working to do that right now. This isn't even a close call.
What do you think about Coinbase CLO Paul Grewal's allegations? Tell us in the comment section below.