Coinbase Shares Wells Response, Challenges SEC's Change in Attitude Towards Its Core Businesses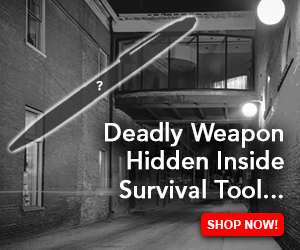 On April 27, Coinbase, the crypto exchange based in San Francisco, made public the disclosure of its response to the Wells notice it had received from the U.S. Securities and Exchange Commission (SEC) back in March. The company maintained that the regulatory body's enforcement actions were in direct contrast to the agency's previous approval of the firm's public listing via its S-1 filing. Coinbase asserted in its response to the SEC that it is the "innocent investors who stand to lose the most from the commission's abrupt about-face."
Coinbase Responds to U.S. Securities Watchdog's Wells Notice
Coinbase's CEO, Brian Armstrong, presented his company's response to the U.S. securities regulator on Thursday, divulging their Wells response. In direct opposition to the SEC's enforcement actions, Coinbase maintains a firm disagreement, while the correspondence made it clear that the regulator should have been aware of this stance when Coinbase went public.
The animosity between the two entities was further highlighted in Coinbase's response, where the exchange explained that the SEC had neglected to provide clear guidelines for the regulator's recent enforcement actions.
"If the commission had believed in April 2021 that Coinbase's core businesses violated securities law, it would have been required by its own mandate to prevent the S-1 from becoming effective to protect the investing public," the response says. "Instead, it allowed the offering to proceed, and millions of members of the public invested their savings in Coinbase. Investors could only infer by this approval that the Commission did not think Coinbase's core business was unlawful."
Coinbase CEO: 'We're Confident in the Facts and on the Law'
On Thursday, Armstrong reaffirmed Coinbase's commitment to creating innovative products that promote economic freedom. "We are committed to building in the U.S. and around the world," declared the Coinbase CEO. "We will defend ourselves and stand up for the rule of law."
Coinbase's Wells response conveyed its bewilderment at the regulatory body's abrupt change in attitude, particularly given the exchange's extensive interaction with the SEC during its public listing process. "The staff's laundry list of proposed charges all rest on three primary legal theories, each of which is flawed and untested," asserted the missive.
Coinbase's Wells response comes on the heels of the company's announcement that it had initiated legal proceedings in federal court, demanding that the SEC respond to their petition filed in July of 2022. Similarly, the Wells response pledged to continue cooperating with the SEC in the hopes of amicably resolving the matter.
What are your thoughts on Coinbase's response to the SEC's Wells notice and its stance on the regulatory body's enforcement actions? Let us know in the comments section below.