Crypto Analyst Shares Bullish Insights On Chainlink As Users Accumulate 295 Million LINK
Chainlink (LINK) has been one of the top trending tokens in recent weeks due to a combination of an overall positive price movement as well as exciting on-chain developments. 
Following a recent buying spree in the LINK market, crypto analyst Ali Martinez has taken to social media platform X, providing some insights on the token's potential price action.
29,000 Wallets Purchase 295 Million LINK Forming Major Support Level
On August 11, Ali posted on X stating that Chainlink has established a strong support zone between $6.63 and $6.88 as about 29,000 addresses purchased over 295 million LINK at this price range based on data from analytics firm IntoTheBlock.
Moving on, he postulated that as long as the altcoin was trading above this price zone, investors were likely to continuously remain bullish, especially as Soon-chain data shows that there are no significant resistance levels ahead.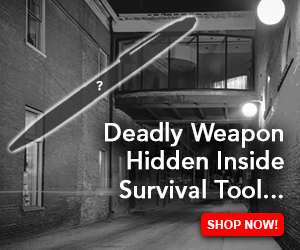 According to Ali, a good number of LINK whales have already recognized the $6.63-6.88 zone as "robust" price support and are actively accumulating more tokens. He highlighted that in the past 14 days, LINK whales have purchased an estimated 13 million LINK worth around $91 million. 
However, while these developments may be considered indications of a bullish LINK market, Ali states that traders anticipating a market breakout may still need to exercise some patience.
Using data from IntoTheBlock, the crypto analyst draws attention to the declining network activity on the Chainlink network in the last three weeks. 
Ali stated that during this period, the number of large LINK transactions had gone down from 527 to 118. He concluded his market report by stating a boost in this metric is likely to precede any market breakout.
At the time of writing, LINK is exchanging hands at $7.44, with a 1.36% decline in the last day, according to data from CoinMarketCap. However, the token is up 3.66% and 17.67% in the last seven and thirty days, respectively.
More Good News For Chainlink
Aside from Ali's market analysis, there has been other positive news about Chainlink in recent days. Also, on August 11, market intelligence firm Santiment reported LINK had experienced its highest level of dormant coin movements in the last six weeks.
According to Santiment, this represented a decline in LINK's mean dollar invested age curve, pointing to a decrease in the token's time in wallets which is usually a precursor for a rise in market cap.
In addition, Chainlink has maintained a rise in its development activity over the last few months. Based on data from Santiment, development activity on Chainlink went up from 1579.12 on May 31 to 1706.48 on August 3.