Crypto VCs Dabble In $2.6 Billion Worth Of Deals In Q1 2023
Despite the prevailing bearish trend in the crypto market, venture capital firms consummated several deals worth billions in the first quarter of 2023.
Data from PitchBook's Crypto Report for Q1 2023 disclosed that crypto firms generated $2.6 billion through 353 investment rounds. 
Though the level of deals from the companies indicated the viability of the crypto space, there's still evidence of its weakness.
Report Highlights Declines In The Number And Value Of Investment Deals
According to the report, the first quarter of 2023 had the lowest amount of capital invested in the crypto space since 2020.
The total deals declined by 12.2% from the last quarter, while the quarter-on-quarter deal value dropped by 11%.
The report highlighted that Q1 2023 marks the fourth consecutive quarter of dipping investment activity for VCs. 
Notably, the number and value of VCs deals decreased by 64.4% and 78.0%, respectively, from the same quarter in 2022.
Further, the report indicated a mix in the valuation trends. Seed and late-stage rounds grew by 33.3% and 209.2%, respectively, compared with the full year of 2022. But early-stage rounds plummeted by 16.7% during the same period.
Also, the report noted that the crypto bearish trend could continue. But the space still has some positive outlooks currently. 
For instance, layer 2 scaling solutions have been doing great, maintaining their growth from last year.
The data highlighted a blockchain-based firm, Blockstream, that raised $125 million for funding a Bitcoin mining infrastructure. 
Also, another company committed to developing zero-knowledge Ethereum Virtual Machine scaling solutions, Scroll, has done well. The firm raised $50 million in a late-stage VC round.
Overall Decline In The Crypto Market
The crypto market has continued to show red charts as prices of most assets witness more losses. Subsequently, the cumulative crypto market cap declined over the past 24 hours. Also, the total crypto market volume plummeted 8.10% within the past 24 hours to $42.75 billion.
The primary crypto asset Bitcoin has been struggling within the past few days. According to data from CoinMarketCap, Bitcoin's price has continuously declined for the past week.
The token dropped from the $29,000 region to the $26,000 level. The seven-day price action shows that BTC plummeted by over 9%.
At the time of writing, Bitcoin is trading at $26,759 after losing minor gains over the past 24 hours. Its market cap now sits at $511 billion, with a market dominance of 46.30%.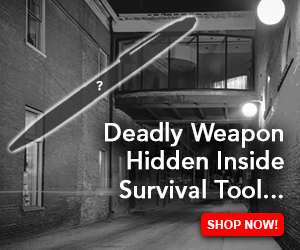 The altcoins are also seeing a declining price trend. Ethereum plummeted by 0.21% in the past 24 hours as the price moved to $1,800. Its seven-day active price shows a dip of over 7.40%.
-Featured image from Pixabay and chart from TradingView.com