Elon Musk Discusses Creating AI Giant to Challenge Google, Microsoft — Suggests Twitter and Tesla Could Play a Role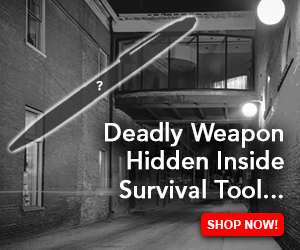 Tesla CEO Elon Musk says "there should be a significant third horse" in the artificial intelligence (AI) race besides Microsoft and Google. The billionaire suggested that his companies Tesla and Twitter could partner with an AI firm similar to how Microsoft collaborates with Openai.
Elon Musk on AI: 'There Should Be a Significant Third Horse in the Race'
Tesla CEO Elon Musk discussed a wide range of topics during a virtual appearance at the Wall Street Journal's CEO Council Summit in London on Tuesday.
Artificial intelligence (AI) was among the topics the billionaire discussed. He believes that there should be a major competitor to Microsoft and Google in the AI race. The Tesla boss, who recently established an AI company called X.AI, said:
We've got Openai and Microsoft, Google Deepmind … I think there should be a significant third horse in the race.
Musk noted that his social media platform Twitter and his electric car company Tesla could potentially collaborate with an AI company, drawing a parallel to the partnership between Microsoft and Openai. Musk himself previously contributed millions of dollars to Openai, the company behind the popular chatbot Chatgpt.
"Openai has a relationship with Microsoft that seems to work fairly well … So it's possible that X.AI and Twitter, Tesla would have something similar," the Tesla executive described.
Musk, who recently appointed Linda Yaccarino as the new CEO of Twitter, also revealed that the social media company is not currently profitable. However, he claimed that it has the potential to achieve positive cash flow as early as next month.
Musk Reaffirms Support for Dogecoin
The Tesla billionaire also talked about cryptocurrency investing and his support for the meme crypto dogecoin (DOGE). "I'm not advising anyone to buy a crypto, or bet the farm on dogecoin, or anything like that," he stressed, adding: "Maybe you should, but let me advise you that would be perhaps unwise." Musk proceeded to reiterate his support for DOGE, stating:
Dogecoin is my favorite cryptocurrency because it has the best humor and has dogs.
The Tesla CEO has long been a supporter of dogecoin, calling it "the people's crypto." He believes the meme cryptocurrency is best suited for transactions.
Do you think Elon Musk will build an AI giant to compete with Google and Microsoft? Let us know in the comments section below.