Ethereum Whale Resurfaces After 2-Year Hiatus, Stakes $7.4 Million In ETH
Ethereum (ETH) recently witnessed a remarkable event that sent ripples of excitement through the crypto community. An Ethereum whale emerged from a prolonged slumber, making a substantial return to the scene after remaining inactive for more than two years. 
A "whale" is a term used to describe individuals or entities holding significant amounts of cryptocurrency. 
The identity of this prominent investor has been revealed as an early participant in Ethereum's groundbreaking initial coin offering (ICO), which played a pivotal role in the platform's inception.
Ethereum Whale Resurfaces With 4,032 ETH Stake
The Ethereum whale, who played a significant role in Ethereum's early days, recently made headlines by staking an impressive 4,032 ETH, valued at approximately $7.4 million, according to Lookonchain, a reputable blockchain analytics platform.
A whale that had been dormant for 2.4 years created a contract 3 hrs ago and staked 4,032 $ETH ($7.4M).

The whale is an Ethereum ICO participant and received 60K $ETH at Genesis.https://t.co/qmVlopOXke pic.twitter.com/eUVWJHyXAJ

— Lookonchain (@lookonchain) May 18, 2023
The whale's resurgence, occurring just hours ago, marks its first visible activity in a span of approximately two and a half years. This sudden reentry into the Ethereum ecosystem has ignited a surge of excitement and conjecture among crypto enthusiasts. 
The whale's Ethereum address was even shared on Lookonchain's Twitter page, further fueling the intrigue surrounding this event.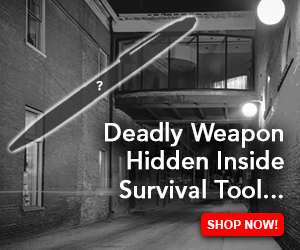 ETH Current Price And Whale's ICO Participation
The current price of ETH, according to CoinGecko, stands at $1,824, experiencing a 1.7% rally in the past 24 hours and a very modest 0.1% climb over the course of the last seven days.

The history of this whale dates back to Ethereum's Genesis phase, specifically during the platform's ICO, when it first took shape. Participating in the ICO, this investor was granted an astounding 60,000 ETH, a testament to its early belief and support for the Ethereum network. 
The ICO, held in July and August of 2014, involved a public crowdsale where individuals could purchase ETH by exchanging Bitcoin for the cryptocurrency, playing a crucial role in Ethereum's growth and development.
Whale's Recent Transaction And ETH Balance
As the news of the Ethereum whale's reentry into the crypto scene captivates the community, details regarding its recent transaction and Ethereum balance have surfaced. 
At the time of the tweet, the whale possessed a remaining Ethereum balance of 6.751 ETH, which held an approximate value of $12,288, determined by Ethereum's current market value.
These transactional insights offer a glimpse into the ongoing activities of the Ethereum whale, providing a deeper understanding of their engagement and highlighting their notable involvement within the Ethereum ecosystem.
-Featured image from iStock