Fantom Transaction Fees Hit 6-Month High – Exploring Price Impact Of The Surge
The efforts of Fantom to enhance its network for dApp deployment are paying off as it achieves a six-month high in transaction fees collected. The surge in fees has fueled a notable increase in the price of FTM, leaving many wondering if this growth can be sustained. 
At the time of writing, FTM is on the rise with a 0.9% rally in the last 24 hours, currently trading at a price of $0.479712, according to Coingecko. This positive momentum has carried over the past seven days with an impressive 8% rally, indicating a growing interest and confidence in the blockchain platform's potential.
With exciting developments on the horizon, the future looks promising for the innovative blockchain platform.
Fantom DeFi Ecosystem Drives Growth In Transactions, Price Surge
Fantom's  cumulative value of fees collected in the last week surpassed $180,000, marking the highest since November and indicating a significant surge in trading activity on the platform. This growth has also been reflected in the price of FTM, which rose by over 6% in the last week.
$FTM just experienced the largest spike in generated fees in over six months.

Few people understand how much Fantom has going for it. pic.twitter.com/KZ0gQ4fKn1

— Emperor Osmo (@Flowslikeosmo) April 10, 2023
A key factor behind this growth in transactions could be attributed to Fantom's decentralized finance (DeFi) ecosystem. Data from DeFiLlama reveals that SpookySwap, the largest DEX on the chain, experienced a total value locked (TVL) growth of more than 8% in the last 30 days. 
Meanwhile, Equalizer Exchange, which contributed over 8% to Fantom's TVL, also saw remarkable success, with its growth rate standing at 32.44% at press time and a solid 18% growth in the last week alone. 
The success of these DEXs is a testament to the thriving DeFi ecosystem on Fantom's blockchain, which could further drive the platform's growth and popularity.
FTM's Price Action, DeFi Growth Impress Investors But Dev Activity Drops
Despite the optimistic sentiment surrounding Fantom's FTM due to its strong price action and growing DeFi landscape, there are some concerns about the network's growth.
Recent data shows that development activity has dropped considerably, which could potentially delay important upgrades in the near future.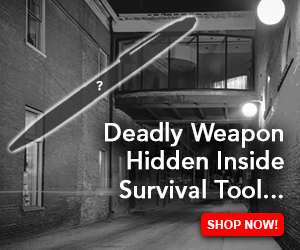 Furthermore, while the growth in transactions is promising, the network's overall growth has dipped by 74% over the previous month, raising concerns about user adoption. On a positive note, the 30-day MVRV Ratio indicates that FTM holders could realize profits if they sell their tokens.
While there are some challenges ahead, the positive momentum of FTM's price action and DeFi growth continues to impress investors. As the platform continues to develop and improve, it will be interesting to see how these factors impact FTM's performance in the long run.
-Featured image from Analytics Insight