FBI Warns of North Korean Hackers' Intent to 'Cash Out' $40M in Bitcoin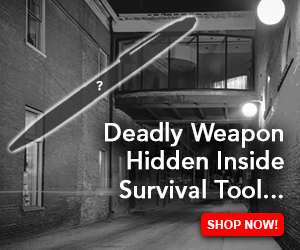 On August 22, 2023, the FBI issued an alert, cautioning about North Korean hackers possibly trying to cash out bitcoin valued at over $40 million.
U.S. Intelligence Flags Potential $40M Bitcoin Liquidation by North Korean Hackers
The FBI is urging both public and private sectors to be vigilant regarding 1,580 bitcoins (BTC) acquired by North Korean hacking groups, namely Lazarus Group and APT38. As of August 23, 2023, this cache's value sits slightly above $41 million, based on current BTC exchange rates. To aid in this surveillance, the FBI disclosed six specific bitcoin (BTC) addresses linked to these funds:
Detailing their concerns, the FBI pointed out that the hacking factions from the Democratic People's Republic of Korea (DPRK) were behind multiple crypto security breaches this year.
The agency specifically noted, "The DPRK Trader-Traitor-affiliated actors were responsible for several high-profile international cryptocurrency heists to include the $60 million theft of virtual currency from Alphapo on June 22, 2023; the $37 million theft of virtual currency from Coinspaid on June 22, 2023; and the $100 million theft of virtual currency from Atomic Wallet on June 2, 2023."
Additionally, the FBI mentioned:
The FBI previously provided information on their attacks against Harmony's Horizon bridge and Sky Mavis' Ronin Bridge, and provided a Cybersecurity Advisory on Trader-Traitor.
This recent FBI advisory echoes the United Nations' (UN) findings, which revealed an uptick in crypto-targeted activities by North Korean hackers in 2023. The cyber onslaught isn't U.S.-centric either. Reports indicate that between 2017 and 2022, DPRK hackers pilfered $721 million in cryptocurrency from Japanese entities.
Concerning the latest DPRK bitcoin intel, the FBI emphasizes that private sector organizations should meticulously scrutinize the blockchain data connected to these addresses, fortifying their defenses against transactions that either directly involve or originate from these addresses.
What do you think about the FBI's recent warning? Share your thoughts and opinions about this subject in the comments section below.