Floki Inu Rallies 40% In 24 Hours: Here's Why
We're officially in the meme coin season as Floki Inu becomes the latest meme-based token to experience a significant price pump. The cryptocurrency inspired by Elon Musk's Shiba Inu pup has long been considered as the next big memecoin and it appears to be living up to its hype.  Floki Inu is currently up 40% in the past 24 hours and is the second-best performing crypto-asset during this period after the fast-rising Pepe token. 
Floki Inu Benefiting From High-Profile Listings
This latest price surge can be linked to a series of high-profile listings by exchanges in recent days. Bitfinex was the first to announce the listing of Floki on May 3rd in a move that came out of the blue and surprised many in the crypto community.  This was followed by Binance, the largest exchange in the world, disclosing on May 5th that it would be listing Floki alongside Pepe in its innovation zone, with users able to deposit as of May 5th. 
The exchange further noted that it would begin trading the tokens on May 6th across four pairs: PEPE/USDT, PEPE/TUSDT, FLOKI/USDT, and FLOKI/TUSD. Binance also intends to permit borrowing on both assets and plans to add new margin pairs for FLOKI and PEPE on Isolated Margin in the next 48 hours. The Isolated Margin pairs include FLOKI/USDT and PEPE/USDT.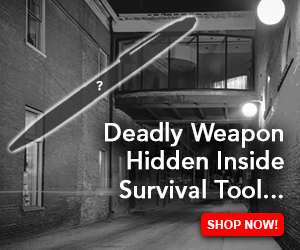 News of this listing caused significant excitement to the crypto community, which led to a positive market movement for both assets. PEPE achieved a new market high of $0.0000028, surpassing the $1 billion market cap, while FLOKI also increased by 60% within a few hours.  During this period, Floki Inu has experienced increased trading volume as many investors look to purchase the token in anticipation of a bull run. The recent bull-run of PEPE, which has risen by 11,000% in less than a month, has spurred the hype for memecoins and Floki Inu appears to be the major beneficiary. 
Related Reading: Former DoJ Kennedy Jr, Laments on Global Financial Censorship, Shows Support For Bitcoin
What's Next For Floki Inu?
Floki Inu has gained a substantial following as a community-driven cryptocurrency that is looking to adopt a unique approach to decentralization. Its low transaction fees and suite of products, including an NFT metaverse game, the FlokiFi Defi ecosystem, the Floki University, and the NFT marketplace, have placed it high among crypto enthusiasts. In addition, the Floki team has always positioned the project as community-first and has made high-profile partnerships with sports clubs to gain adoption among mainstream crypto users. 
Related Reading: BRC-20 Token Standard A Hotspot For New Memecoins As PEPE Soars
This latest price surge is expected to bring about renewed interest in the token that appeared to have stalled in recent months. It will be intriguing to see where this coin ends as the trend persists. Since Binance has already demonstrated support by listing it in the innovation zone, it won't be long before other exchanges follow suit.
Featured Image From Zipmex, Charts From Tradingview