FTX Debtors Unveil Report That Identifies and Discusses Control Failures by Sam Bankman-Fried Led Management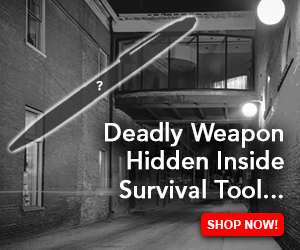 FTX Debtors said on April 9 that it had released a report that "identifies and discusses control failures" by Sam Bankman-Fried and his colleagues when they ran the collapsed cryptocurrency exchange. John Ray, the CEO of the FTX Debtors, said the FTX Group "was tightly controlled by a small group of individuals who falsely claimed to manage it responsibly."
More Than One Million Documents Reviewed
FTX Debtors, an organization comprising entities that filed for bankruptcy protection in the U.S., has unveiled a report that "identifies and discusses control failures" by Sam Bankman-Fried and his management team. According to the organization, the report is based on information gleaned from terabytes of data and more than a million documents that were reviewed. The report is also based on the testimony of some 19 former FTX employees.
As explained in the April 9 press release, the report is the work of professionals that include legal, cybersecurity, and blockchain experts. In his comments accompanying the release of the report, John Ray, CEO and Chief Restructuring Officer, said:
We are releasing the first report in the spirit of transparency that we promised since the beginning of the Chapter 11 process. In this report, we provide details on our findings that FTX Group failed to implement appropriate controls in areas that were critical for safeguarding cash and crypto assets. FTX Group was tightly controlled by a small group of individuals who falsely claimed to manage FTX Group responsibly, but in fact showed little interest in instituting oversight or implementing an appropriate control framework.
Ray also vowed to continue reviewing factors that led to FTX's collapse as well as to identify and recover "as much value as possible for creditors."
Report First in a Series 'Regarding Pre-Petition Events'
Before unveiling the latest report, FTX Debtors had revealed in an earlier presentation that an overview of the collapsed crypto exchange's assets and liabilities showed a $6.8 billion gap. At the time, FTX Debtors also said they had uncovered significant financial and accounting discrepancies.
Meanwhile, in its press release, FTX Debtors suggested the recently unveiled report would become the "first in a series regarding pre-petition events and issues that preceded the Chapter 11 cases."
What are your thoughts on this story? Let us know what you think in the comments section below.