Gemini Challenges SEC Lawsuit on Lending Program, Pushes for Oral Hearing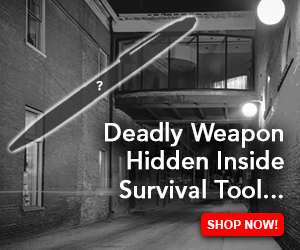 Lawyers for cryptocurrency exchange Gemini have filed a motion seeking to dismiss a lawsuit brought against it by the U.S. Securities and Exchange Commission (SEC) over its Gemini Earn lending program. In the motion, Gemini argues the SEC has failed to plausibly allege that any securities laws were violated.
Gemini Moves to Dismiss SEC Claims, Advocates for Oral Argument
Earlier this year, the SEC accused Gemini and its associate, Genesis Global Capital, of illicitly offering and vending unregistered securities via the Gemini Earn program. According to the SEC, both the program's Master Digital Asset Loan Agreement and the program itself were unregistered securities unlawfully offered and sold.
Gemini, however, has fired back in its motion to dismiss which seeks an oral hearing. The firm challenges the SEC's inability to provide evidence of actual "sales" of securities — a crucial component to prove a violation of the Securities Act.
Gemini emphasizes that the SEC's allegations are ambiguous about when, how, or to whom these supposed securities sales happened. Furthermore, they question if any transactions concerning the loan agreement or lending scheme were ever exchanged "for value," a vital aspect of what defines a securities sale.
The motion underscores that the SEC seems to be merely highlighting loans under the program instead of actual securities sales. It insists there's a lack of concrete evidence suggesting any transfer of interests in the loan contract or the program. Just because something could be deemed a security, Gemini retorts, doesn't indicate a Securities Act breach in the absence of specific sales events.
Furthermore, Gemini points out inconsistencies in the SEC's stance. The SEC sometimes labels the loan agreement as the security while elsewhere it suggests the entire lending program is. Gemini underlines this blurred distinction as a critical flaw in the SEC's case.
The dismissal motion stresses the SEC's oversight in detailing sale conditions, pricing strategies, ownership transfers, or other markers pointing to real sales. Gemini asserts that the SEC is blurring the lines between proving a security's existence and showing actual transaction evidence.
Based on civil procedure principles and statutory interpretation norms, Gemini pushes for a dismissal. They argue that the SEC's claims lack plausibility and emphasize that the court should stick to the statute's clear language, which Gemini believes hasn't been fulfilled. The exchange already pushed for a dismissal at the end of May after Gemini co-founder, Tyler Winklevoss, called the SEC's enforcement lawsuit "super lame."
What do you think about Gemini's move to dismiss the SEC lawsuit? Share your thoughts and opinions about this subject in the comments section below.