HarryPotterObamaSonic10Inu Casts Spell On The Memecoin Sector And Soars 26%, Which Token Will Follow?
While Bitcoin and the crypto market experienced, HarryPotterObamaSonic10Inu and the memecoin sector are blooming. Recent data points to double-digit gains across the board for these assets, with the potential for further profits if Bitcoin and larger cryptocurrencies continue trading sideways.
As of this writing, HarryPotterObamaSonic10Inu trades at $0.14, with profits of around 30% during the last 24 hours. On the previous seven days, the token saw a 54% profit, but the last month has been the best in performance, with a 246% increase.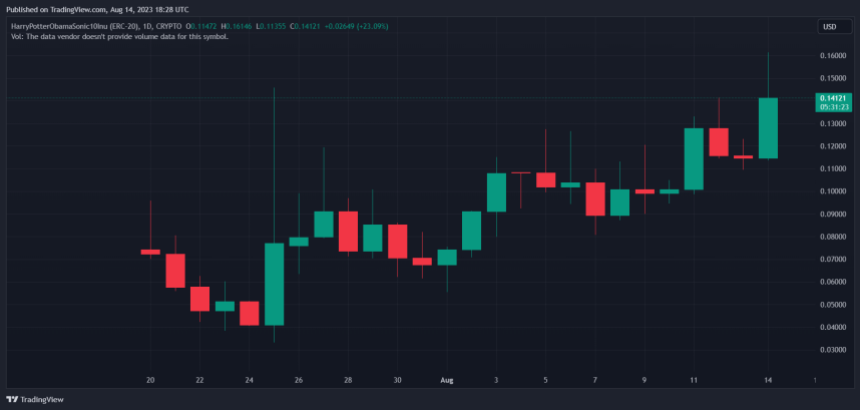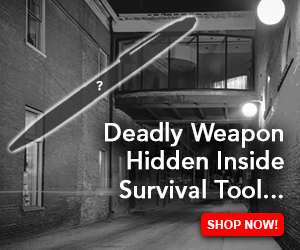 HarryPotterObamaSonic10Inu Leads Memecoin Sector's Gains As Bitcoin Acts Like A Stock
Data from market tracker CoinGecko indicates that HarryPotterObamaSonic10Inu's gains have been followed by ElmoERC and DogeKaki. These cryptocurrencies experienced 10% and 11% rallies' respectively.
Other cryptocurrencies that experienced positive price action in the memecoin sector include Mooncat CAT and Mog Coin. The last of these tokens recorded a 17% increase over the past hour and at the time of writing alone.
As Bitcoin, Ethereum, and other significant cryptocurrencies trend sideways, traders are attracted to riskier and volatile assets. In addition, these tokens experienced more volatility as they possessed less trading volume and liquidity.
In other words, smaller traders can influence the price action on some of these assets. While on Bitcoin, and even Dogecoin (DOGE), traders need billions of dollars to influence the price action.
When Will The Bitcoin Price Move Again?
But how long can traders in the memecoin sector benefit from a low volatility environment? Per a recent update from Bitfinex Alpha, the current status quo is bound to persist.
As seen in the chart below, there has been a record-low liquidation in the derivatives sector, and as a result, prices have remained steady. Traders should look out for catalyst events in the macroeconomics landscape and a potential liquidation spike if they are betting on HarryPotterObamaSonic10Inu and other memecoins.
If the spike finally comes through, Bitcoin's price could finally move again, crushing memecoins and the altcoins market. The Bitfinex Alpha report stated:
(…) the low volatility regime should continue for a while. The lack of futures liquidations, euphoria and pain in the markets are also the reason for lack of any significant orderflow developments as the BTC price continues to range sideways even after breaking down from a significant range between $29,500 and $31,500.
Cover image from Unsplash, chart from Tradingview