Has Altcoin Season Arrived? Watch Out For These 6 Cryptos
Ethereum's (ETH) rally above $2,100 after the Shanghai hard fork has kicked off the altcoin season, according to Crypto Twitter. In addition to ETH, numerous altcoins are posting double-digit gains over the past 24 hours, while Bitcoin has seen a moderate rise.
Arthur Hayes, the former CEO of BitMEX, is one of the experts who announced the start of the new altcoin season. Hayes tweeted the 4-hour chart of ETH. Alluding to an interlude by rapper Jay-Z, he wrote, "Allow me to reintroduce myself. My name is ALTSZN!!!".
But it's not just Hayes who sees altcoins trending to outperform Bitcoin in the coming weeks, other experts do too. Scott Melker aka The Wolf Of All Streets tweeted "beautifully" and shared the Bitcoin dominance chart below.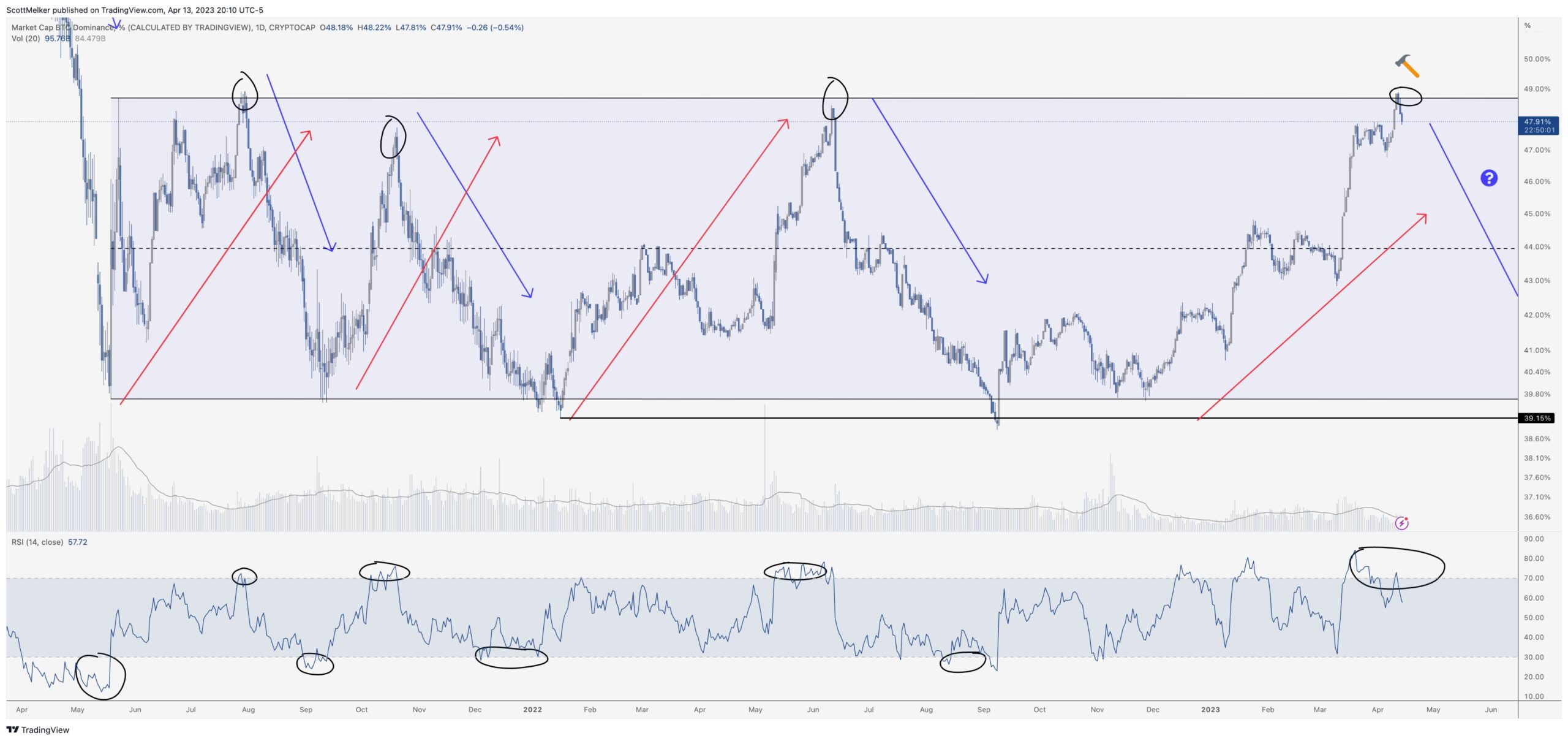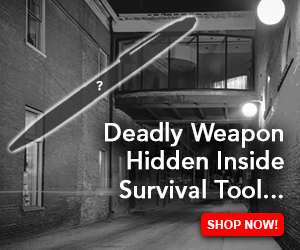 As Melker discussed on Wednesday, there is currently a clear case for altcoin outperformance. Bitcoin dominance has hovered in the 39% to 49% range for years. "When RSI hits overbought and it hits the top, dominance drops and alts outperform. The opposite happens at the bottom," Melker explains.
Bitcoin was rejected yesterday, as predicted by Melker, at the upper end of the range (at 49%) with an overbought RSI and bearish divergence. Based on this, Melker expects Bitcoin's dominance to fall again in the coming weeks while altcoins experience big gains.
According to the analyst, the only scenario that could prevent an altcoin season is "unless we see a MAJOR breakout and Bitcoin crushes everything."
Watch These 6 Altcoins
Melker explained that he is usually extremely conservative when it comes to sharing altcoin charts in his newsletter. "So when I choose to, I have relatively high conviction that alts are relatively safe for the moment," wrote the analyst, who recommended Fantom (FTM), Binance Coin (BNB) and Solana (SOL) last week.
Crypto Banter's Miles Deutscher has his eye on the "newer" coins in particular, which have confirmed his theory in the last 24 hours, writing double-digit price gains. The analyst notes that interestingly, newer coins like Arbitrum (ARB), Aptos (APT) and Optimism (OP) are outperforming their older counterparts.
"The market loves gravitating toward the latest shiny thing. The same thing happened last cycle, and it will happen again," predicts Deutscher, who sees three factors for this. First, new technology offers an improvement over its predecessors.
Second, the lack of historical price movement (resistance) is psychologically less limiting in terms of upside potential. Investors believe that the new coins like ARB and APT can replicate the performance of the old coins.
Third, current trends have a greater impact on retailer awareness than older narratives.
At press time, Arbitrum (+18,8%) was the biggest gainer within the top-100 by market cap. With +10.4% and +9.3%, respectively, Aptos and Optimism are also posting strong gains.
However, there are also cautionary voices. The renowned trader "Koroush AK" writes:
In a bull market the cycle is clean and predictable. $BTC –> $ETH –> Altcoins –> Trashcoins –> Repeat

However we're not in a full blown bull market, I suspect this will be more like 2019. Expect coins to lag, isolated narrative pumps, sharp crashes and unpredictable ends to the cycle. You will get rekt trading this like a full blown bull market.
At press time, the Arbitrum (ARB) token traded at $1.56.