How to Buy Bitcoin For Beginners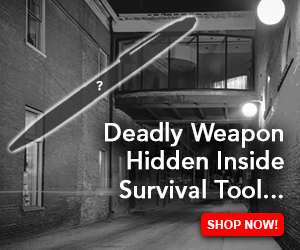 As a beginner to cryptocurrency, purchasing Bitcoin may seem complicated and daunting. There is no set pattern of market increase or decline that you can predict when purchasing this investment option, making the journey to ownership of cryptocurrency harder than with stocks or bonds.
First step to Bitcoin investing: Decide how much to invest. As many exchanges allow customers to buy fractions of BTC at first, start small and increase your portfolio over time.
Buying Bitcoin
If you're new to cryptocurrency, buying Bitcoin can be an ideal way to dive in. But before making your initial purchase, here are a few important things you should know before taking the plunge.
Contrary to traditional currencies, Bitcoin's price fluctuates often and makes it hard to predict its value accurately – potentially costing you money! There are also specific laws and regulations surrounding crypto trading that you should be aware of before purchasing cryptocurrency.
A reliable crypto exchange is your ideal place for purchasing Bitcoin, so compare various platforms based on features, fees and security before choosing one that's suitable. Some brokers require identity verification while others don't; choose an exchange registered with FinCEN for added peace of mind and to avoid scams.
Once you've chosen an exchange, the next step should be establishing payment details. Most exchanges offer various payment options such as bank transfers and credit cards. You will also need a crypto wallet that provides adequate protection from hackers accessing funds held within.
Before making your purchase, always check the fees of the platform you're using to buy Bitcoin. Reputable exchanges should provide an estimated fee estimate before permitting you to place an order; some may charge higher rates than others so it is essential that you find out which offers offer the best deals for you.
There are various methods of purchasing Bitcoin, but the easiest option is usually through a crypto exchange. These online platforms enable you to purchase and sell coins quickly in real-time; some even allow users to gain interest through lending or staking their coins.
Some platforms are centralized, which means they pool orders from multiple traders onto one order book for easier crypto purchases – however, to do this you will first have to deposit an amount into your account prior to placing a purchase order.
Another effective method for purchasing Bitcoin is through payment apps such as PayPal. These services link directly with your bank account or credit card and enable you to buy Bitcoin without disclosing personal details about yourself.
Creating a wallet
No matter if it's your first time buying bitcoin or trading cryptocurrency, having a wallet is key to the journey. A wallet allows you to store coins safely while sending them onward.
There are various kinds of wallets: desktop wallets, mobile wallets and software wallets. Which one you select depends on a variety of factors including personal preference and the security needs for your cryptocurrency assets.
Desktop wallets are often the first choice of beginners looking to invest in cryptocurrency, as these wallets can be downloaded directly from the developer and set up on any computer.
Desktop wallets may also function on mobile devices, which makes them useful when out and about and you don't want to bring along your PC. Alternatively, an offline paper wallet could also be created and kept safely out of sight.
To ensure access to your coins at all times, it's essential that your wallet be backed up. To do this, simply write down the "seed words" shown when creating a wallet and store them somewhere safe from damage or destruction.
Seed words are randomly-generated strings of 12-24 words designed to help recover your wallet if you forget or misplace its password. They're displayed when creating a wallet and can be used to generate any number of accounts or wallets.
Wallets come in many different materials, from leather to fabric. Most wallets feature waterproof and durable designs with built-in cash compartments; others even have magnetic closures designed specifically to hold credit cards.
Consider whether or not a custodial wallet would best meet your needs. Custodial wallets typically offer services from exchanges or custodians and may provide greater security against theft of private keys.
No matter whether or not your wallet is custodial or non-custodial, it is crucial that you create backups of both its private keys online or on physical devices in case something should happen to your key and prevent you from accessing funds. With some wallets offering this feature, this may even help ensure access if it ever becomes impossible.
Buying on an exchange
Beginners looking to purchase Bitcoin should utilize an exchange, where buyers and sellers meet to trade dollars for coins. Selecting an appropriate exchange with features and low fees is key for safe buying experiences.
If you don't already have an account, the first step should be opening one with a reliable online financial platform or crypto exchange. When opening, basic personal details like name and address will need to be provided along with any specific questions about trading experience or your comfort with investing. Some platforms will even ask about details surrounding trading experience and comfort with investing.
Next, you must fund your account via bank transfer or debit card. Some exchanges also accept PayPal as payment option but with higher transaction fees attached to its use.
Once you've made a deposit into your account, it's time to start buying Bitcoin (BTC). Some exchanges allow users to buy BTC by simply pressing a button; others will require users to enter an amount they would like to invest.
Some cryptocurrency exchanges provide various order types, such as market orders and stop orders. Market orders allow you to execute your orders instantly while stop orders allow you to control how much Bitcoin you buy or sell at one time.
To protect against hacking, ensure you use a strong password that incorporates lowercase letters, uppercase letters, numbers and special characters. Furthermore, use two-factor authentication for added protection.
Consideration must also be given to the fees associated with buying and selling Bitcoins. While some exchanges charge a flat spread fee, others may add or subtract fees according to your transaction size.
For those new to cryptocurrency trading, selecting an exchange with strong customer support and excellent reputation will help safeguard your investments against scams and fraud.
Remind yourself that Bitcoin transactions are irreversible; once submitted to the network, they cannot be reversed or cancelled, so always double-check the receiving address before sending or moving Bitcoin off an exchange.
Buying on the spot
Buy Bitcoin instantly is one of the easiest and simplest ways to gain access to this popular digital currency. Plus, this method makes it possible for novice users to purchase smaller amounts than through trading exchanges – ideal for anyone experimenting with crypto assets before investing any real funds in them.
Picking an excellent platform to make your first Bitcoin purchase can help ensure a safe and rewarding experience. There are a few platforms which provide instantaneous buying capabilities such as Coinmama, eToro and Bybit that we highly recommend for this task.
Prior to purchasing Bitcoin instantly, you must create an account and verify your identity. This process could take minutes or hours so it is best to set aside time to do this before making purchases.
Once verified, you can fund your account with either a credit or debit card. Most exchanges require time for funds to process before sending coins out instantly; some offer instantaneous delivery.
Fees and exchange rates can significantly add to the costs of transactions, so it's wise to compare them before making your decision. Consider placing a market order instead for maximum savings (with reduced fees).
Once again, payment must be chosen accordingly for your country. Bank accounts are often required; however, some sites also provide options like credit cards or e-wallets as payment solutions.
Be mindful of the maximum purchase limit on each website – some websites restrict users to purchasing only certain amounts per purchase and some will even block transactions if their amount surpasses this cap.
Final steps include finding a wallet provider that provides safe storage of your crypto assets. Many exchanges offer such wallets; however, make sure to read their terms of service prior to signing on with one.
Once you've created a wallet, the next step should be purchasing your first Bitcoin. There are multiple places you can purchase it from: exchanges and brokers alike – though brokers tend to be more costly for novice users.