Idle No More: $11.4 Million in 'Sleeping Bitcoins' Wake up After Years of Dormancy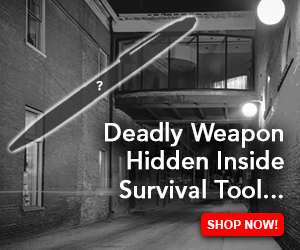 Hovering just above the $29,000 mark, bitcoin's value remained relatively stable while an interesting event occurred on Saturday afternoon: a dormant cache of 195.79 bitcoins, untouched for over seven years, was transferred for the first time since 2016. This action was followed by another sequence of events; when a batch of slumbering bitcoins from 2014 was spent, marking their first movement in nearly a decade.
Over $11 Million in Dormant Bitcoins Spring to Life
Fast forward to August 12, 2023, when an impressive sum of 391.305 BTC, valued at $11.4 million, stirred from its long hibernation. The term "sleeping bitcoins" denotes a category of bitcoins lying inactive in an address, unspent and unmoved for extended periods.
These quiescent bitcoins, often the subject of intrigue and conjecture among cryptocurrency enthusiasts, earn their "asleep" label due to their lack of active trading or usage. A significant shift in these dormant assets could conceivably send ripples through the market.
The existence of these slumbering bitcoin wallets can be attributed to various factors, such as lost access, deliberate long-term cold storage, forgotten possessions, inherited or legal barriers, or simply a strategic decision to hold for an extended period.
The discovery of these sleeping stashes is often the work of specialized blockchain parser programs like btcparser.com, which detected Saturday's 2016 and 2014 spends. The initial awakening unfolded at block height 802,827 when an address established in March 2016 released 195.795 BTC worth an impressive $5.7 million.
This notable event transpired through four separate transactions, all directed to the address "bc1qn." In a curious twist, the user previously possessed 195.795 bitcoin cash (BCH), entirely spent on December 7, 2017.
Following this, on August 12, 2023, at block heights 802,872 and 802,879, groups of 100 and 66.589 bitcoins were transferred, marking their first movements since April 2014. Additionally, at the same block height, 28.93 BTC from March 22, 2014, were moved for the first time in over nine years.
The decision to spend or move sleeping bitcoins can be a complex one, often governed by an individual's unique circumstances and various underlying factors. For example, a significant surge in bitcoin's value may motivate owners to sell or trade their dormant holdings to capitalize on profits.
Changing financial needs, concerns about wallet security, or the desire for a more secure storage method might also prompt the movement of these assets. In essence, the decision to awaken sleeping bitcoins is a multifaceted one, shaped by an intricate interplay of financial, legal, personal, strategic, and emotional considerations.
What do you think about the $11 million in bitcoins from 2016 and 2014 moved on Saturday afternoon? Share your thoughts and opinions about this subject in the comments section below.