IEA Report: Oil Prices on the Brink of Soaring as Supply Narrows and Demand Shatters Records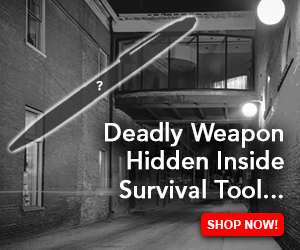 The stage is set for a potentially striking upswing in global oil prices, as supply constricts and demand ascends to unprecedented levels. With oil reserves dwindling at a breakneck pace, OPEC's spare capacity restrained, and powerhouse consumers like China and India snapping up record quantities of Russian crude at discounted rates, a confluence of these factors is signaling the likelihood of an enduring escalation in oil prices, the International Energy Agency (IEA) warns in its August report.
IEA Report Sheds Light on Skyrocketing Oil Demand in the Face of Production Slump
According to the IEA's projections, the world's thirst for oil is set to swell by 2.2 million barrels per day (mb/d), reaching a new peak of 102.2 mb/d in 2023. In stark contrast, OPEC+ saw its supply contract by 1.2 mb/d in July, plummeting to 50.7 mb/d, due to Saudi Arabia's voluntary reductions. This downtick in production occurs as U.S.-led non-OPEC production inches up a mere 1.5 mb/d for the entire year.
Refineries are feeling the pinch, grappling to keep up, as margins for gasoline and diesel touch multi-month peaks. The depletion of crude and product stocks is accelerating, with OECD inventories falling over 100 mb below 5-year averages in July.
The IEA anticipates that stocks may plunge an additional 3.4 mb/d in the latter half of 2023 if OPEC+ sticks to its slashed output objectives. With the world's cushion of spare capacity wearing thin, extra OPEC barrels will be vital to bolster refining operations.
In a significant move, U.S. president Joe Biden authorized the withdrawal of 180 million barrels from the nation's strategic oil reserve in March 2022, depleting the stockpile to its most anemic levels since the 1980s. Yet, with oil prices stealthily climbing above $80 a barrel, the Biden administration made a calculated decision to postpone replenishing the country's vital strategic oil reserve.
Moreover, OPEC's prudent stance implies that supplies might continue to be stretched thin. "If the bloc's current targets are maintained, oil inventories could draw by 2.2 mb/d in [the third quarter] and 1.2 mb/d in [the fourth quarter], with a risk of driving prices still higher," the IEA report states.
Much like the U.S., the United Kingdom finds itself with dwindling reserves and a reliance on imports. In terms of proven petroleum reserves, the U.K. is estimated to have a back-up of roughly four times its annual consumption. Europe's oil supply has historically been sourced from various regions, but until 2021, Russia held the crown as the EU's principal petroleum supplier.
The dynamic shifted dramatically, however, with the onset of the Russia/Ukraine conflict, leading to the U.S. supplanting Russia as Europe's foremost provider of crude oil. In the meantime, an RT report further indicates that leading importers such as China and India are capitalizing on discounted Russian crude in record amounts, as Western sanctions redirect trade currents.
RT staff writers explain that Russia, having held onto its position as China's primary supplier for half a year, accounted for a fifth of China's June imports. India, too, sourced a staggering 45% of its June crude from Russia, maintaining it as the top provider for a full year.
The IEA's study concurs with the RT report and notes, "Russian oil exports held steady at around 7.3 mb/d in July, as a 200 kb/d decline in crude oil loadings was offset by higher product flows." It goes on to note, "Crude exports to China and India eased month-over-month but comprised 80% of Russian shipments."
This combination of strained supplies, depleted reserves, and burgeoning Asian markets sketches an alarming scenario of looming price surges. As the global economy finds its footing, any proliferation of Russian crude sales to major importing nations could potentially magnify the peril. For the time being, the IEA alerts that the market teeters on the brink, dangerously skewed towards price amplification.
What do you think about the IEA's latest report? Share your thoughts and opinions about this subject in the comments section below.