Iran Seeks BRICS Membership to Counter Western Hegemony, Promote Multipolar World, Says President Raisi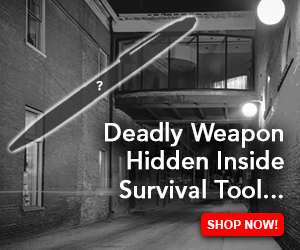 Iranian President Ebrahim Raisi has condemned the current unipolar world order, emphasizing that Iran plans to join the BRICS group to help create a multipolar world. "Iran wants to have constructive relations with all states on the basis of common interests," he stressed.
Iran Condemns Unipolar World Order
Iranian President Ebrahim Raisi said on Tuesday that Iran plans to join the BRICS group to participate in the creation of a multipolar world, Russian news outlet Tass reported, citing his interview with Lebanese television channel Al Mayadeen.
He explained that after joining the Shanghai Cooperation Organization (SCO), Iran is "getting prepared to join" the BRICS group. The Iranian president was quoted as saying:
We condemn the unipolar world order which makes it possible for the United States and some three to four other countries to feel the rulers of the world.
Russian President Vladimir Putin said this week that the multipolarity trend will intensify and those who do not follow this trend "will lose."
The SCO was established in 2001 as a political, economic, and defense alliance; it is the world's largest regional organization. Iran recently became the ninth full member of the SCO, joining China, India, Kazakhstan, Kyrgyzstan, Russia, Pakistan, Tajikistan, and Uzbekistan. The group also has observer states (Afghanistan, Belarus, and Mongolia) as well as dialogue partners (Armenia, Azerbaijan, Cambodia, Nepal, Sri Lanka, Turkey, Qatar, and Saudi Arabia).
Noting that the U.S. "sought to isolate Iran and hinder its participation in the SCO, but failed," President Raisi stressed that the SCO membership has brought many benefits to Iran, including increased trade and access to new markets. Recently, the group revealed its plan to move away from the U.S. dollar and settle trades in the national currencies of its member countries.
As for the BRICS, Iranian Foreign Ministry Spokesman Saeed Khatibzadeh said in June last year that Iran had applied to join the economic bloc, which comprises Brazil, Russia, India, China, and South Africa. The group is pushing to expand global influence, and 19 countries have either filed an application to join the BRICS or have expressed interest to join.
The Iranian president stated:
We are extending a friendly hand to any country that wants to cooperate with us. Iran wants to have constructive relations with all states on the basis of common interests.
The BRICS nations have been ramping up their de-dollarization efforts and settling trades in national currencies. The group is also working to create a new common currency that is expected to be discussed at the group's next leaders' summit.
What do you think about Iran wanting to create a multipolar world? Let us know in the comments section below.