Israeli Police Accuse Crypto Businessman Moshe Hogeg of $290 Million Fraud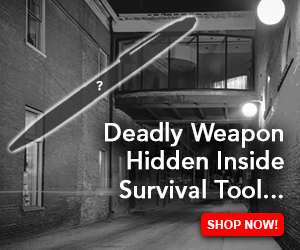 Following a two-year long investigation, police have alleged that Israeli tech entrepreneur Moshe Hogeg defrauded investors of $290 million. Hogeg and several of his partners are accused of spending the money they collected from Israeli and foreign investors for crypto ventures to lead an extravagant life.
Police in Israel Complete Investigation Against Alleged Crypto Scammer Moshe Hogeg
Israeli investigators have concluded that suspected crypto scammer Moshe Hogeg should be indicted for fraud, theft and money laundering among other crimes, including forgery and tax offenses, Bloomberg reported. On Wednesday, they submitted their recommendation to prosecutors who will have to decide whether to charge him.
According to the gathered evidence, Hogeg and his associates raised a total of $290 million from investors for four crypto ventures around five years ago by making false representation about the startups, the Israeli TV channel N12 detailed. Then they emptied the companies' coffers and used the funds mostly for their own needs, including the purchase of а soccer club.
Prosecutors will also review evidence that Hogeg committed sex crimes. He is believed to have flown girls from abroad who engaged in prostitution in Israel and paid tens of thousands of shekels (thousands of U.S. dollars) to women with whom he had sexual relations. Although the police investigated these suspicions, they have not been added to their recommendation for prosecution.
In total, over 180 people in more than 20 countries have been questioned in the case which involved 30 suspects, two of which were investigated for sexual offenses and the rest for economic crimes. Dozens of searches were carried out and funds and assets worth tens of millions of shekels were seized.
In the financial case, the Israeli police recommended prosecuting Hogeg and 18 other suspects for stealing from investors in Israel and other countries around the world including Japan, the United States and in Europe, the media reports revealed.
Moshe Hogeg, a tech investor behind a number of failed startups who is still involved in various crypto and Web3 projects, was first arrested in 2021, along with seven other persons, for the alleged fraud committed in 2017 and 2018. He was later released and placed under house arrest.
A spokesperson for Hogeg welcomed the conclusion of the investigation and the transfer of the case to the prosecutors. "We are convinced that after examining the case by the State Prosecutor's Office, it will become clear that things are completely different from the various publications published over the years that did a great injustice to Moshe Hogeg," his representative said in a statement.
Do you expect Moshe Hogeg to be charged for the alleged crypto fraud? Share your thoughts on his case in the comments section below.