Kenyan Residents Asked to Participate in a 'Public Survey on Virtual Assets'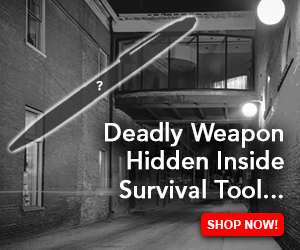 Kenya residents who wish to shape their country's policy towards the crypto ecosystem can now do so by participating in a public survey on virtual assets and virtual assets service providers, the Financial Reporting Centre (FRC) has said. The FRC says the public's feedback "will play a vital role in shaping the future of the virtual assets ecosystem and promoting a safer and more transparent financial system."
Crypto Growth and Financial Innovation
Kenya's Financial Reporting Centre (FRC) has asked residents of East Africa's largest economy to participate in its ongoing public survey on virtual assets and virtual assets service providers (VASPs). FRC, a statutory body established under Kenya's anti-money laundering law, says the anonymously shared feedback is expected to help authorities better understand the country's crypto ecosystem.
Participate in the Public Survey on Virtual Assets (VAS) and Virtual Assets Service Providers (VASPs) in Kenya! @FRC_Kenya is calling on the public to anonymously share their insights and opinions on the growing world of virtual assets. #BlockchainKenya pic.twitter.com/TbBk84ymNM

— Blockchain Association of Kenya (BAK) (@BlockchainKenya) August 17, 2023
In a statement left on its website, the anti-money laundering body acknowledges the rapid growth of the ecosystem as well as the space's potential ability "to spur financial innovations and efficiency." The organization however argued that the crypto market's rapid growth can also present opportunities for illicit activities like money laundering and terrorism financing.
Therefore, in order to protect the Kenya financial system and consumers, the FRC said it wants Kenyans to share their thoughts via the survey. The body added:
Your feedback will play a vital role in shaping the future of the virtual assets ecosystem and promoting a safer and more transparent financial system. The FRC appreciates your participation and looks forward to receiving your input by 8 September 2023.
According to the FRC, prospective survey participants can share their thoughts via the six-page form on its website. As claimed on the form, the information gathered during the survey period "will only be used to help drive policy decisions with regard to the crypto industry in Kenya."
Register your email here to get a weekly update on African news sent to your inbox:
What are your thoughts on this story? Let us know what you think in the comments section below.