KyberSwap Resumes Elastic Protocol, Backed by Multi-Million KNC KyberDAO Security Fund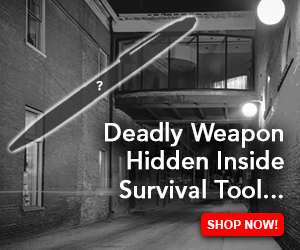 KyberSwap, a leading decentralized exchange (DEX) platform, is thrilled to announce they will be resuming its highly anticipated Elastic protocol on May 25, 2023. This brings back key capital-efficient features such as concentrated liquidity and full range fees compounding, while incorporating significant security enhancements, including a newly audited smart contract, round-the-clock live scanning in collaboration with security partners, and the introduction of an Insurance Fund.
KyberSwap Elastic will resume with improved smart contracts that have undergone internal audits as well as external audits with ChainSecurity and the community whitehat developer that spotted the smart contract vulnerability earlier in April. Further smart contract audits are being planned with other auditors. The comprehensive audit report by ChainSecurity can be found here.
In addition to fortified smart contracts, KyberSwap has implemented enhanced security measures of its own. This includes a real-time monitoring page set to launch in Q3 2023 that continuously checks the status and security of the website, smart contracts, and more, providing the team with up-to-the-minute information and eliminating reliance on outdated data. Furthermore, KyberSwap has improved UX controls, expanded user education resources, and enhanced warning notices, empowering users with the knowledge and tools necessary to make informed decisions in the crypto space.
To further bolster security, KyberSwap is establishing an official Bug Bounty program to be released in June 2023 with Immunefi, inviting community developers to proactively evaluate the codebase and incentivizing their participation.

"Our Elastic protocol resumption comes with upgraded smart contracts, a new security audit and coverage from KyberDAO, together with increased incentives, to offer users more rewarding, secure options for their liquidity," said Victor Tran, KyberSwap Co-Founder and CEO. "KyberSwap returns to chart the path to leading DeFi in volume and protocol revenue, and make real an all-in-one, sustainable platform to help users Trade Smart."
KyberSwap's Elastic protocol is scheduled to resume operations on May 25, 2023, alongside the KyberSwap Returns campaign. This campaign brings forth exciting features such as NFT campaigns, the introduction of KyberAI, potential deployment to zkSync, and a multimillion-dollar Liquidity Mining campaign and ecosystem growth funds allocation. Notably, prominent staking and vault protocols, including Lido Finance and QiDao, have confirmed their participation, injecting liquidity into KyberSwap and reinvigorating liquidity mining incentives and other collaborative initiatives with the team.
---
This is a sponsored post. Learn how to reach our audience here. Read disclaimer below.