Litecoin Enters The Green Zone As Crypto Market Rebounds
Litecoin is trading in the green today, between the $89.78 and $90 price level, to consolidate on yesterday's closing price of $89.73. LTC started the year trading at $70 on January 1, 2023. It moved to $80 by January 10 as the bulls seized control. The crypto traded at $100.44 on February 1 for the first time in 2023.
However, market volatility has forced the asset to retest its old lows and is currently trading in the $89-$90 price range. A closer look at the daily chart would reveal its price action and next possible moves.
Litecoin Price On An Uptrend
LTC has formed a green candle on the price chart today, a slight recovery from the bearish trend noticed on the chart on April 28. However, today's price change is not by a wide margin as it remains a sideways trend despite its gains.
LTC is trading above its 50-day and 200-day Simple Moving Averages (SMA), a short and long-term bullish sentiment for the asset. Its Relative Strength Index is 48.18 in the neutral zone. Also, the indicator is moving sideways, reflecting the sideways trend on the daily chart. 
Litecoin has found strong support at the $88.25 level preventing further price decline for the asset. Other critical support levels are $65.39 and $47.5. Its resistance levels are $94.35 and $103.42.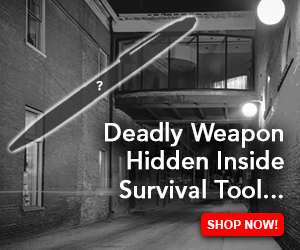 The $90 price level is a psychological resistance level that Litecoin is testing today. The coin will likely pivot off the $88.25 resistance level to trade above the $90 price level if the bulls prevail. However, the sideways trend might persist in the short term.
Litecoin Halving Historically Bullish
Litecoin undergoes halving every four years as a fork from the original Bitcoin blockchain. The Litecoin halving event occurs every 840,000 blocks and will drop LTC miners' rewards from 12.5 LTC to 6.25 LTC.
Blockworks reports that Litecoin historically pumps six months before its halving occurs. LTC peaked at 320% gains approximately 45 days before each halving, then gave up most of those returns a month after the halving event.
NEWS: Litecoin halvings coincide with major price changes — but different from bitcoin.https://t.co/zDyxpS8YkI

— Blockworks (@Blockworks_) April 24, 2023
LTC ended the year after each halving, gaining between 80% to 110% on its pre-halving price. Therefore, this event seems to promote positive price action for the asset. Although the hype around halving usually affects price action, other macroeconomic factors, such as inflation and regulation, also affect trends.
However, halving events always usher in price volatility and uncertainty. The aim is to reduce the circulating supply of the token and increase scarcity. Given its historical data, the halving event will occur around August 2023 and may affect Litecoin in one way or another.
Featured image from Pixabay and chart from Tradingview