Losses Dominate Crypto Over The Weekend, Has The Bear Market Returned?
The crypto market was hit hard during the weekend as prices from Bitcoin to altcoins fell rapidly. During this time, there was also a decline in the trading volume and momentum in the market, which was partly responsible for the losses recorded. Now, with the new week, there is still a lot of skepticism in the market as Bitcoin's decline below $30,000 could mean that the bear market is back in full force.
Crypto Fear & Greed Index Remains Neutral
One thing that highlights how investors are feeling when it comes to the market is the Crypto Fear & Greed Index. This index takes into account things such as social media sentiment, market momentum, volatility, etc, and with this, it provides a score based on a 1-100 scale.
Now, on this index, 1-25 marks extreme fear, which is when investors are very wary of the market. 26-50 is the fear territory but with less wariness from investors. 51-75 is greed, a region that shows investors are more likely to invest in the market. And finally, 76-100 is extreme greed when the euphoria is the highest in the market, usually seen in bull markets.
However, the 48-52 levels are usually reserved for the 'neutral' level which is where the index currently sits. At this level, investors are usually reeling from a price surge or crash, and it shows an unwillingness to make any further moves until there is a better-defined movement in the market.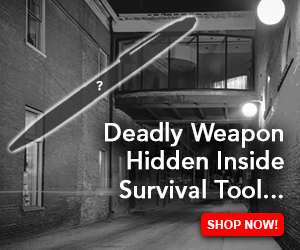 If the index continues to maintain its neutral territory, then the crypto market may see prices consolidate for a while until investors are confident enough again to start getting back into the market.
Could The Bear Market Be In Full Bloom?
Presently, the crypto market is still seeing sideways movement rather than a definite upward or downward movement. This only shows a lack of interest in the market right now and not a continuation of the bear trend of 2022.
Moreover, the total crypto market cap is still holding above $1 trillion which is a good sign for the market. Usually, a return to the bear market would see the total market cap fall below $1 trillion, and this would only happen if BTC were to fall below $20,000 once more.
Unless such a market cap is experienced, the current trend only signals a correction from the run-up to $30,000. Also, as long as BTC continues to maintain firmly above its 200-day moving average, the bull trend is still sustained on a long-term basis.