Luxury Auction House Sotheby's Sells Portion of 3AC's NFT Collection for $2.5 Million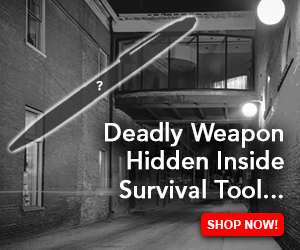 Sotheby's, the luxury auction house, successfully generated $2.5 million through the sale of non-fungible tokens (NFTs) from the now-defunct crypto hedge fund Three Arrows Capital (3AC). Among the sold pieces was Fidenza #725, a digital collectible crafted by the artist Tyler Hobbs. This Fidenza #725 NFT commanded an auction price of over $1 million during Sotheby's Contemporary Day Sale.
Sotheby's Brings in $2.5 Million From 3AC's NFT Collection
On May 19, 2023, Sotheby's auction unveiled the sales figures for the NFT collection of Three Arrows Capital (3AC), a now-bankrupt Singaporean crypto hedge fund, with a total of $2.5 million. Sotheby's took to Twitter on Friday afternoon to announce that Tyler Hobbs' Fidenza #725 NFT fetched $1,016,000, nearly five times the high estimate. The 3AC NFT auction, known as the "Grails" NFT collection, was first revealed by Sotheby's in April.
During the auction, Larva Labs' NFT Autoglyph #187 secured the second-highest bid, amassing $571,500. Additionally, Larva Labs' Crypto Punk #1326 found a buyer at $165,000, while Ringers #194 fetched $152,400. Dmitri Cherniak's Ringer #879, affectionately known as the "Golden Goose" or simply the "Goose," is scheduled for a live auction on June 15 in New York. Sotheby's, on Friday, also revealed that the onchain artwork crafted by @0xdeafbeef achieved a price of "$241,300 in the Contemporary Day Sale."
Kyle Davies, the co-founder of 3AC, took to Twitter to exclaim, "NFT grails mooning on Sothebys." However, given 3AC's alleged misconduct in mismanaging investor funds, Davies' tweet faced ridicule and criticism. One individual responded sharply to Davies' statement, urging him to prioritize returning money to the affected individuals. Notably, Davies and 3AC co-founder Su Zhu recently unveiled OPNX, a newly launched exchange facilitating the exchange of claims from bankrupt crypto firms.
What are your thoughts on the rising prominence of NFT auctions in the art market? Share your opinions and insights in the comments section below.